This Is Pantone's 2021 Color of the Year
We independently select these products—if you buy from one of our links, we may earn a commission. All prices were accurate at the time of publishing.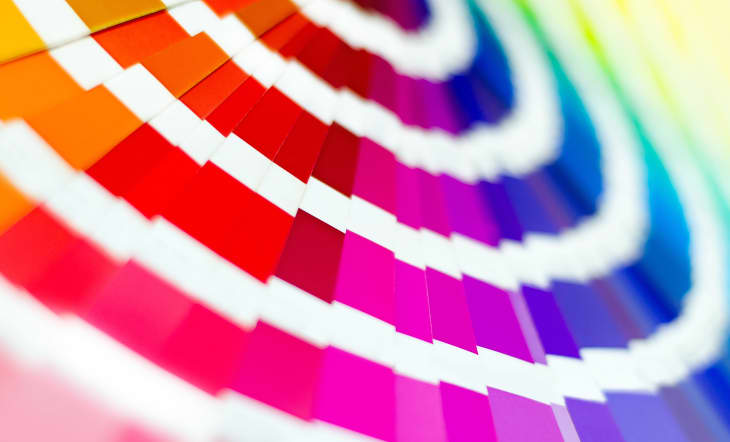 This year, everything has been turned on its head. Kitchens became offices, living rooms become classrooms, bedrooms… turned into all of the above. Staying at home, for those privileged to do so, meant adjusting to new workmates of all ages (and breeds), and travel plans that once existed turned into TV marathons and game nights. And with winter days ahead, Pantone's Color of the Year announcement comes at a time when many of us are looking to refresh our spaces—and we think this year's selection will surprise and delight you.
The Pantone 2021 Color of the Year selection is not just one, but two colors: PANTONE 17-5104 Ultimate Gray and PANTONE 13-0647 Illuminating. The hues, which seem starkly opposite, were intentionally chosen to create a balance of "strength" and "optimism"—two characteristics that are needed as we enter the new year.
"The selection of two independent colors highlight how different elements come together to express a message of strength and hopefulness that is both enduring and uplifting, conveying the idea that it's not about one color or one person, it's about more than one," said Leatrice Eiseman, Executive Director of the Pantone Color Institute, in a press release.
Going into the selection process, the Pantone Color Institute Team understood that gray was a popular neutral that already existed in many apartments and homes, which spoke to its resilient qualities. "Ultimate Gray was that feeling of strength, something that's enduring, rock solid, resilient, thoughtful," Eiseman told Apartment Therapy. "With gray, people will always connect those words."
Illuminating, a bright yellow, was the unexpected pop of color that brought a different element: optimism. Eiseman described the shade as "sunshine" that brings "cheer," "positivity," "gratitude," during a time that innovation is taking place—and is an innovative color in itself.
"Practical and rock solid but at the same time warming and optimistic, this is a color combination that gives us resilience and hope. We need to feel encouraged and uplifted, this is essential to the human spirit," Eiseman said.
Combined, the selection is a grounding-meets-powerful balance that's needed to get through this difficult time—and is reflective of how we are stronger together as we move into a new year of unknown.
What do you think of Ultimate Gray and Illuminating? Let us know in the comments!