The 5-Part System That Will Get Rid of Paper Clutter for Good
We independently select these products—if you buy from one of our links, we may earn a commission. All prices were accurate at the time of publishing.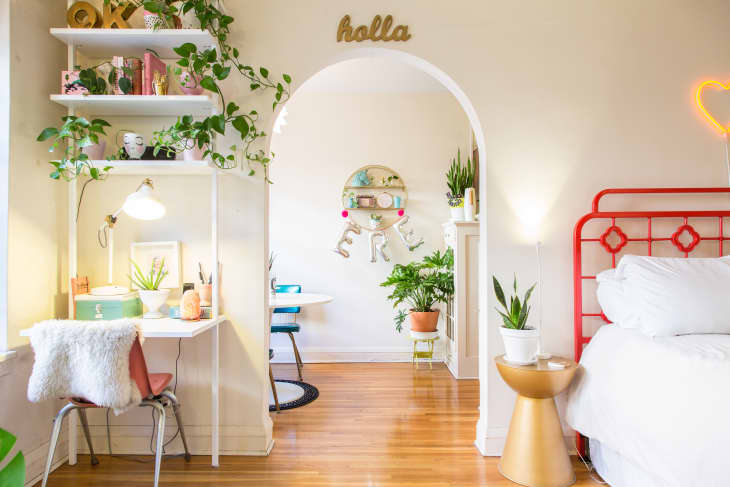 Follow Topics for more like this
Follow for more stories like this
Paper clutter can quickly take over, say, a dining room table. The best thing you can do to battle paper clutter is prevent it (we went over that on Monday), but the second best thing you can do is set up a streamlined system to keep your papers under control.
Your system doesn't have to be complicated or homogenous. It just needs to work.
Set up a system for handling paper clutter, then use it on your existing paper piles.
If you already have a good thing going with the way you handle mail and other papers, stick with it! But if your current system isn't working like it should be, you may have one of these five areas missing.
Trash and recycling: Toss your envelopes, inserts and bulk mail right away. For anything sensitive, if you have room for a shredder, great. If not, I swear by these shredding scissors; I keep them in my kitchen junk drawer near where I sort my mail so I can quickly cut through anything sensitive before I toss it into my recycling bin
Short-term needs: This includes coupons you might want to use, or a flyer for an event you might attend. Basically, anything you might want to reference in the near future. Give these a home where you'll see and remember them. You can stick them to the fridge, or stash them in a basket or tray somewhere. (I have mine in a toast holder on the kitchen counter.)
Action items: This category is for anything that needs doing. Bills that need to be paid, or invites that need to be RSVP'd for. A good place for this type of mail is in or near your workspace—or wherever you tend to sit when you're dealing with grown-up things like this. For instance, if you carry the same bag to work every day, put these things in your work bag to be dealt with the next morning as you settle in. Or place them in your favorite chair when you get home and commit to handling them before TV time that night.
Long-term filing: Anything you need to keep for your records should have a permanent (and ideally, fire-safe) place. Get thee a compact file cabinet and commit to putting long-term paperwork inside it the day it arrives.
Leisure mail: These are your catalogs, magazines and newsletters. You should drop them wherever you hang out at home—like right next to the sofa or on the coffee table. You can stay on top of this paper home library by retiring issues when you're done reading them, or when the next issue arrives, or just on a regular schedule (say, recycle everything every Monday night).
Like I said, this system doesn't need to be perfect. Once you have a spot in mind for each of the categories of paper below (and the "spots" might not seem obvious, at first), you should put it into practice on the paper piles you have at home right now. Gather it all up from the dining table, entryway, desk, and kitchen counter, and sort it into the five categories above.
If you have way too much paper clutter to handle right now, just focus on going through just one small zone.
Just joining us? It's not too late to sign up!