What Most People Get Wrong About Living in a Penthouse Apartment
We independently select these products—if you buy from one of our links, we may earn a commission. All prices were accurate at the time of publishing.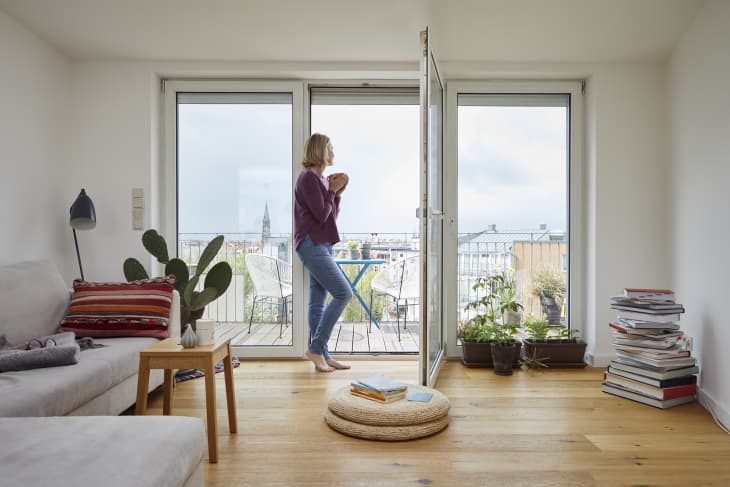 Living in a penthouse sounds super-glam and evokes visions of keyed elevators opening up to front doors, top-notch views, and few to zero annoying neighbors. However, the reality can be quite different. From higher rents to unexpected noise and safety concerns, penthouse life isn't as aspirational as it seems. In fact, many top-floor apartments marketed as "penthouses" won't necessarily be all that luxurious: Think tiny, divided apartments and five floor walk-ups. Dreaming of a penthouse apartment in your future? Here, eight ways they're often pretty overrated.
Follow Topics for more like this
Follow for more stories like this
1. They can be more expensive
To start off, penthouses are expensive—even if they're not all that luxurious. Penthouses are often sold (or rented) at a premium, says Riely Joosten, a real estate agent with Luxury Chicago Apartments. The price per square foot can be way above the market value for the building or neighborhood.
"They're often five to 20 percent more expensive than similar units on lower floors," says Ben Mizes, co-founder of Clever Real Estate in St. Louis.
Penthouse apartments—especially those in older buildings—can bear the brunt of roof leaks, explains Deborah Ribner, an agent at Warburg Realty in New York City.  In many cases, this means mold and ceiling damage.
3. They can take a long time to reach
In a smaller building, the penthouse apartment might only be on the fifth or sixth floor—which is fine for a building with an elevator, but not so much a walk-up.
And if the building has an elevator, that may mean a long elevator ride with many stops along the way, says Jose Laya, a real estate agent at Berkshire Hathaway HomeServices EWM Realty in Miami, Florida
4. They can be more dangerous
Being all the way up at the top of a building might mean great, unobstructed views. But, according to a 2016 SafeBee article, it also means a longer wait for emergency responders, a longer walk down the exit stairs in response to a fire, increased risks of kids and pets falling out of windows, among other things.
5. They might feel tacked on
In newly-renovated apartments, the penthouse might not be original to the building says Noble Black, a real estate broker at Douglas Elliman in New York City. Commonly, these new "penthouses" may be spaces converted from mechanical rooms or even an entirely new addition known as an "after build." Because of this, it may lack the charm and grandeur of the apartments on the lower floors, Black says.
6. They might be near the (noisy) mechanical stuff
In those buildings with original penthouse apartments, the only neighbors may be the air conditioner and electric panel.
"Some buildings place all their equipment on the roof of the building, including the elevator room, mechanical room and air conditioning," says Laya. "All of this large equipment makes noise and most operate round the clock."
7. They might have the top floor—but there may be rooftop amenities, too
If a penthouse is located in a luxury high-rise, there are sure to be plenty of rooftop amenities. Tristen Heimann, director of residential rentals at Luxury Living Chicago Realty, warns that rooftop gyms—a trendy amenity—can be especially noisy, with weights dropping and thudding against the floor above at all hours of the day and night.
8. They might have an unusable terrace
Views from penthouses are typically spectacular, but the apartment's outdoor space many not be as usable as marketed, says Rory Bolger, a real estate agent with Citi Habitats in New York City.
"For example, I once lived in a 44th-floor penthouse and, while I could see all of the city's skyline and the Hudson River, the winds at this altitude could be intense," he says. "It was impossible to keep furniture, plants, and other items on the terrace. I even had a metal table blown clear off the balcony by a strong gust. Luckily it landed on a lower terrace and not on the sidewalk!"
More great Real Estate reads: