I Moved 5 Times in 2022 — Here's What I Learned About Planning a Move
We
independently
select these products—if you buy from one of our links, we may earn a commission. All prices were accurate at the time of publishing.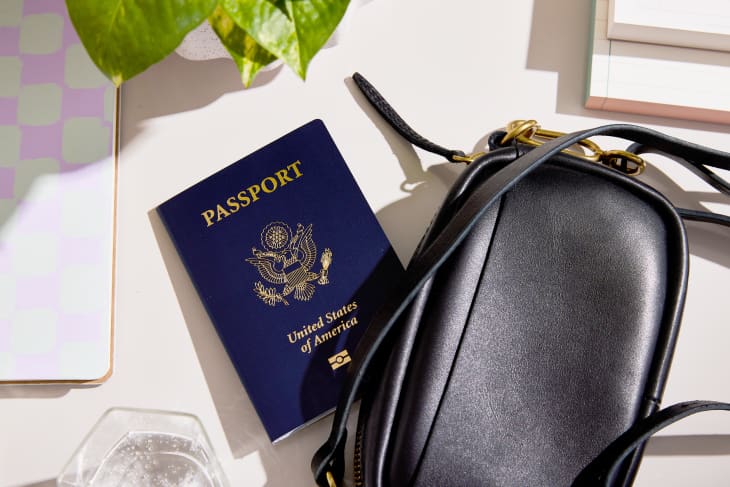 After years of living in the same place, 2022 was the year I packed up and started from scratch not just once or twice, but five times. My initial plan included only one move to another country, but along the way, I encountered challenges that became opportunities to enjoy life, meet people, and learn to let go.
So after things didn't work out as I expected, I planned three moves. However, I ended up temporarily living in my brother's apartment (twice!) while waiting for the keys to my new place. In total, in 2022, I lived in five homes, two countries, and four cities — with three major moves and two stays on my brother's couch. My moving experiences helped me learn a few things about how to plan for a move. Here were my biggest takeaways.
Expect even the best-laid plans to change.
Planning is essential when you're moving, but things may not happen exactly as you scheduled them. This isn't necessarily a bad thing! In fact, if you're open to being flexible, better options may come your way. Though I only planned to move once last year, I kept my mind open to other possibilities. In the end, I lived in locations with mountains, forests and beaches; I traveled on buses, planes, trains, and cars; and I wandered through both desolate streets and hectic cities. This helped me to fulfill my wishes to travel more after pandemic confinement, and to realize that I am happy with a bag on my back and my life in a suitcase.
If you don't want to be overwhelmed (and lose money), it's a good idea to start packing as early as possible. During my first move I left almost everything behind because I didn't give myself enough time to pack. Even though I started several weeks before the move, during the last few days, I just didn't have a free minute. Let me tell you, it was exhausting. I had an attitude of "I'll deal with that as my moving date gets closer," and that was a mistake.
Not everything you own will prove useful in your new home. Depending on where you're heading, you'll want to keep lots of stuff or discard a good amount of it. During a cross-country move or foreign relocation, you'll have to make a lot of decisions about your belongings. What is really important in my day-to-day life? What do I use most often? In my case, I came to understand how material things lose meaning after my father passed away. So I didn't mind starting from scratch with a couple of suitcases — which gained and lost things along the way.
Organize your clothes carefully.
When you relocate, you may not have time to unpack all your boxes and suitcases for a while. In two of my 2022 moves, I didn't go straight to my new home, so I lived for a few weeks with all my clothes in a suitcase. To avoid packing and unpacking, I decided to keep a separate bag with all of the clothes and toiletries I'd need. The idea is to be able to transition into your new space without having to rip open a ton of boxes to find your PJs.
Know that rental rules vary from place to place.
Every country, city, and landlord is different. I did a lot of reading about the places I would move to, but I had some surprises, such as huge variations in utility costs. And while looking for housing options, I noticed differences in terms, conditions, and requirements. I learned not to assume a new apartment would be similar to my previous one in terms of cost, noise levels, and beyond.