The Most Popular Fall Plants In Every State
We
independently
select these products—if you buy from one of our links, we may earn a commission. All prices were accurate at the time of publishing.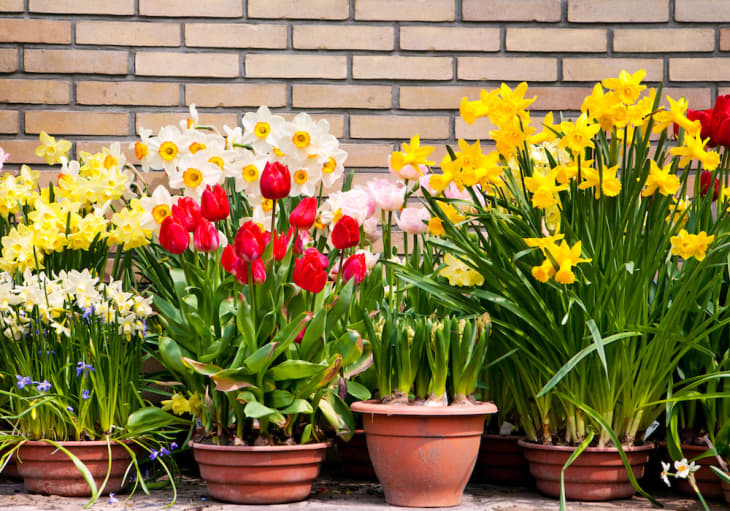 What do tulips and amaryllis plants have in common? They both reigned supreme as the most popular fall plants across America. K. van Bourgondien, a wholesale flower bulbs and perennials company, recently released a report that ranked the two florals (tulips at No. 1, amaryllis plants in second place) as the most-searched fall plants across the nation, followed by snowflakes, snowdrops, and hyacinths. What's more, K. van Bourgondien also broke down the most popular fall plants in every state. From New Mexico to Hawaii to California, the results are an eclectic mix of florals. 
In terms of methodology, the floral company turned to Google Trends to examine searches between September and December of 2019. The search volume data included over 25 different fall plants and bulbs. Factors like climate conditions, soil quality, and, of course, personal preference all played roles. Hostas, for example, came out as the top fall plant in Minnesota, Iowa, and Wisconsin, midwestern states that can get harshly cold. Given that hostas are highly adaptable and thrive in moist soil, it's no surprise that it would flourish in states that require such adaptability. 
Snowdrops, on the other hand, reigned supreme in New Mexico, Alabama, and Delaware, while Snowflakes dominated George, New Jersey, and North Carolina. Tulips came out on top in California, Florida, and Arizona, while amaryllis plants ranked in at No. 1 in Connecticut, New Hampshire, and Utah. Region-wise, K. van Bourgondien found that tulips were most popular in the west, midwest, and south as a whole, while amaryllis plants were most popular in the northeast. Check out a more comprehensive breakdown of the most popular fall plants in every state with the map above.
Perhaps these findings will inspire your next plant purchase. If the pandemic stay-at-home orders have taught us anything, it's that there's no such thing as too many plants.