A New Report Breaks Down the Most Popular Quarantine Hobbies By State
We independently select these products—if you buy from one of our links, we may earn a commission. All prices were accurate at the time of publishing.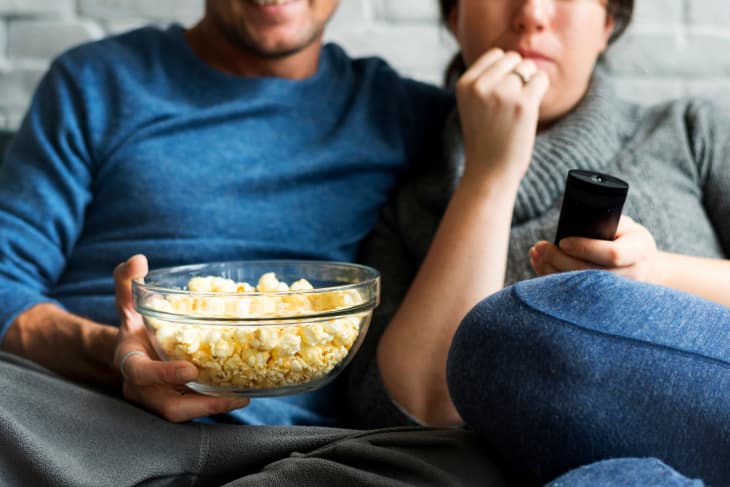 Making banana bread, whipping Dalgona coffee, and tie-dying clothes and furniture are just a few of the quarantine practices that have swept the nation as people spend more time at home due to the COVID-19 pandemic. Now, a new report from Go.Frontier breaks down the specific hobbies that Americans have turned to to distract themselves in quarantine state by state. The findings, conducted via most-Googled searches, also found the No. 1 most-searched quarantine hobby in America—and no, it isn't creating TikTok videos. 
The No. 1 quarantine hobby in America is—drum roll, please!—streaming TV shows and movies. Searches for pandemic films like 2011's "Contagion" and 1995's "Outbreak" have reportedly surged since March, according to the findings, while Netflix's "Tiger King" grabbed viewers by the claws.  Dr. Patricia Celan, a postgraduate psychiatry resident at Dalhousie University, maintains that the success of streaming has to do with its low-effort nature and the ability to live vicariously through characters on screen. 
Follow Topics for more like this
Follow for more stories like this
"If you're not able to travel the world or see your friends in person, but can experience similar excitement when watching TV, then it's going to activate the same reward pathways in your brain that keep you going back for more until you're able to experience the real thing again," Dr. Celan says. After streaming TV series and movies, home workouts trailed in at No. 2 of the most popular quarantine hobbies, followed by games, DIY projects, and reading.
According to the report, video games experienced a 3,800% surge in searches compared to 2019, with the Nintendo Switch serving as the most-searched game. Meanwhile, in the DIY section, DIY face masks and hand sanitizer experienced a 4,000% (yes, really) increase in searches since February. In the home workouts category, searches for at-home workouts increased by 500%. 
Go.Frontier also released a breakdown of the hobbies by state. In California and Florida, for example, quarantine dwellers turned to streaming TV and films, while Hawaii and Washington turned to DIY projects. In New York and Illinois, people turned to home workouts, while most people in Maine turned to reading. And in North Dakota and Wisconsin, most people turned to games. Check out the rest of the quarantine hobby map of America above.