The Most Popular Rom-Coms by State During Valentine's Day
We
independently
select these products—if you buy from one of our links, we may earn a commission. All prices were accurate at the time of publishing.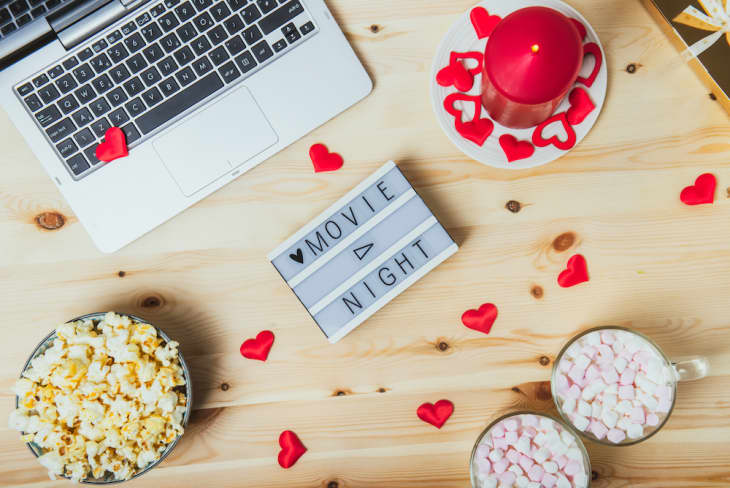 When it comes to romantic comedies watched on Valentine's Day, it appears that the tried and true classics continue to reign supreme on the holiday of love. Ahead of Feb. 14, online discount retailer Coupon Lawn crunched the numbers to determine the most popular rom-coms watched during the holiday by state. Valentine's Day is often synonymous with rom-coms, after all. Additionally, the company also narrowed down the top rom-com on a national scale to determine the top title in the U.S. as a whole. 
In terms of methodology, Coupon Lawn turned to Google Trends and Google AdWords and examined the total search volume of key words such as, "Where to watch [insert rom-com here]" and "Watch [insert rom-com here]" during Feb. 14 in each state. From there, the team compiled a list of titles and concluded that 1987's "The Princess Bride" was the most popular Valentine's Day rom-com in the U.S. last year. Inconceivable! Prior to the Cary Elwes and Robin Wright classic, 1990's "Pretty Woman" with Julia Roberts and Richard Gere was the top Valentine's title for two years in a row in 2018 and 2019. 
So, which titles dominated the specific 50 states? Along with "The Princess Bride" and "Pretty Woman," recurrent films include 1995's "Clueless," 2009's "He's Just Not That Into You," and 1999's "10 Things I Hate About You."
More specifically, "Pretty Woman" continued to dominate in Alabama, Alaska, Connecticut, and Virginia last year, while "Clueless" came out on top in Arizona, Kentucky, Montana, and North Dakota. Other notable titles include 2018's "Crazy Rich Asians" in the No. 1 spot in New York, and 2006's "The Break-Up" out on top in Louisiana. 2009's "The Proposal" was also a recurrent title in Florida, Missouri, and Pennsylvania. For a full breakdown of Coupon Lawn's top rom-coms by state during Valentine's Day last year, check out the handy map above. Perhaps these titles will inspire those 2021 Valentine's Day queues next month.