This TikToker Uses an Unlikely Power Tool to Make Planting Easier
We
independently
select these products—if you buy from one of our links, we may earn a commission. All prices were accurate at the time of publishing.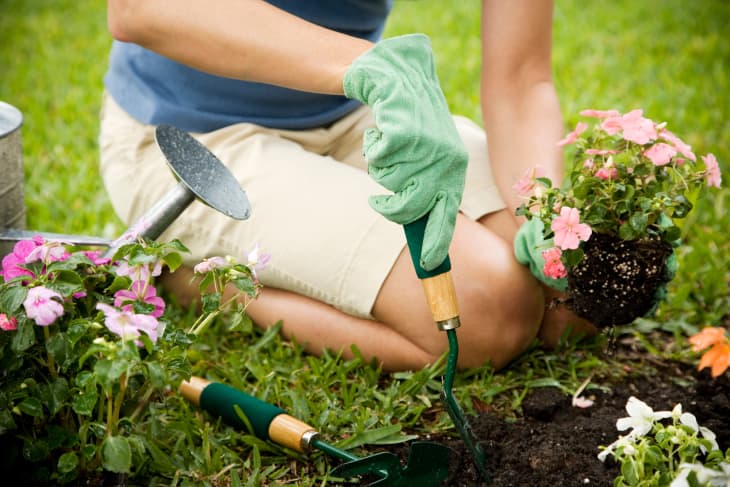 Over on TikTok, a 73-year-old called Garden Granny has gone viral after she posted a video of her meadow-like backyard teeming with over 14,000 purple crocuses. How did she manage to plant all those blooms? She used an unconventional but effective tool: an electric drill. The technique will not only save you time, but will also save your back and knees.
In the clip, you can see that instead of using a shovel or a spade, the content creator uses a 10-inch-long, 1 1/2-inch-wide drill bit to dig holes. Then, after dropping in the crocus bulbs, she covers them by simply stepping on the soil. The process only takes seconds, allowing her to cover more ground in less time it would take using more conventional tools.
"Working smarter, not harder," a commenter said about her technique, while another added, "It's brilliant and so beautiful!"
In another video, the grandmother gave some pro tips. For a more natural-looking garden, one that resembles a patch of flowers in the middle of a forest, she suggests scattering the bulbs and planting them where they fall. Another piece of advice is to dig holes twice as deep as the bulb is in width.
The best time to plant the crocuses is in the fall. Once they start blooming, you'll know spring has arrived. The flowers will last for about two weeks, but they do return every year because they're perennials.
And as for the lawn, she added that the crocuses bloom so early in spring that the grass doesn't grow as fast, and thus, doesn't need to be mowed until after the flowers have disappeared.
If you're planning to buy a drill for your garden, there are many options available. The content creator shared that she used a large drill bit like this one from Amazon. For those with lower-back issues, this extra-long drill till from Walmart would also suffice.
You can see more gardening hacks and results from Garden Granny on her TikTok account.