Predatory Lending Is an Exploitative—and Discriminatory—Mortgage Practice. Here's What to Know
We independently select these products—if you buy from one of our links, we may earn a commission. All prices were accurate at the time of publishing.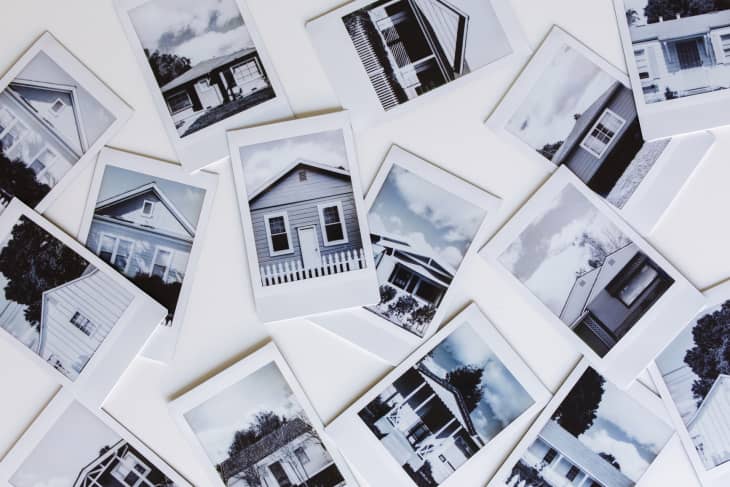 Perhaps the most important part of the homebuying process—next to actually finding the right home—is securing a mortgage. A home is undoubtedly the largest purchase that most people will make, and they tend not to have hundreds of thousands of dollars lying around to put in a cash offer. A mortgage provides the means for making monthly payments on a home, typically on a 15-year or 30-year plan. Mortgages can also be refinanced, usually to create more favorable terms, or to access the home's equity.
However, predatory lending can create a nightmare scenario for potential buyers and those seeking a re-fi. What is predatory lending, and why should you guard against predatory lending tactics?  
What is predatory lending? 
According to Ronald Gapp, general counsel for Axia Home Loans, predatory lending is a broad term, and the actual definition can vary between federal and state laws. "Generally speaking, predatory lending involves unfair or unethical lending practices that trick consumers into very unfavorable loan terms," he says. "It can include a transaction that does not make sense for the consumer's financial well-being, or the consumer could be tricked into purchasing other products that are expensive and unnecessary along with their home loan transaction."
Borrowers with excellent credit ratings tend to be offered a prime rate (which entails lower interest rates and favorable terms). On the other hand, borrowers with a less-than-ideal credit rating are subject to subprime rates (higher interest rates and less favorable terms). "Predatory lending takes advantage of borrowers in need, and lends them money through unfair, deceptive, and unaffordable loan terms," explains Andrina Valdes, COO of Cornerstone Home Lending in San Antonio, Texas.
Examples of predatory lending
Predatory lending can take many forms. An advisory letter from the U.S. Office of the Comptroller of the Currency (OOC) outlines some of them:
Loan flipping, or refinancing loans that don't result in relief or any type of economic benefit to the borrower. The OOC states that this refinancing is "undertaken with the primary or sole objective of generating additional loan fees, prepayment penalties, and fees from the financing of credit-related products."
Refinancing special subsidized mortgages that end up being detrimental to the borrower
Including a lot of fees (often hidden) in the financed amount
Using balloon payments at the end of the loan, which can result in borrowers refinancing the loan or foreclosing on the home
Specifically targeting senior citizens, people of color, or uninformed borrowers (who qualify for mainstream credit products and terms) with overly expensive products
Failing to disclose the actual costs and consequences of a loan transaction
Forcing borrowers to sign contracts agreeing to arbitration (as opposed to exercising their option to file a lawsuit)
The effects of predatory lending
Predatory lending exploits borrowers to turn a larger profit. And it's largely to blame for the widespread foreclosures that lead to the 2008 financial crisis. The roots of predatory lending, however, stem from systemic discriminatory housing practices and housing segregation in America. Lisa Rice, president and CEO of the National Fair Housing Alliance, explained this in a statement for the U.S. Commision on Civil Rights.
"Segregation helps foster systemic discrimination and exacerbates its ill effects," she says. "Systemic discrimination has abounded in our financial markets for centuries. America has a bifurcated lending system that has negative effects on African-Americans and Latinos. It always has. There has never been a time in our history when African-Americans and Latinos have participated in the financial mainstream to the same degree as their White counterparts."
Even before the widespread practice of red-lining began, Jim Crow laws made it difficult for people of color to "utilize the financial mainstream," Rice says. This, in turn, affected minorities' access to housing, as real estate agents, mortgage lenders, and other housing providers followed practices that restricted the rights of non-white buyers. Thus predatory lending in America cannot be separated from its discriminatory motivations.
Avoiding predatory lenders
Although there are state and federal laws that prohibit predatory lending practices, it's not yet a thing of the past. Awareness and education are two ways to avoid them. "The best thing borrowers can do is educate themselves on the loan process and what products may be available to them," Gapp says. He recommends carefully reading all of the disclosures, especially the federally-issued disclosures like the Loan Estimate and Closing Disclosure.
"However, the very best thing a borrower can do is shop around at the onset of getting a mortgage." Gapp advises getting multiple quotes from several lenders or brokers. Also, apply the age-old adage that if it seems too good to be true, it probably is. "If one quote seems unreasonably low compared to the rest, take caution and ensure the lender is not engaging in some degree of bait and switch." Conversely, he also warns against lenders or brokers that are charging much more than everyone else.
Also, ask a lot of questions, of your lender and brokers, but also of other people. "Spend some time getting to know the mortgage company and loan officer that is lending you money," advises Valdes. "This is likely the biggest investment of your life, so spend a few minutes researching the loan officer and mortgage company through online consumer reviews, your state mortgage regulatory agency, or the CFPB."
She also recommends asking your friends and family members, or a licensed real estate agent for references.  
And finally, if something doesn't make sense, don't be afraid to take action. "Express your concerns in writing, and get an answer in writing," Gapp says.