The Items at Home That Remind People of Pride All Year Round
We independently select these products—if you buy from one of our links, we may earn a commission. All prices were accurate at the time of publishing.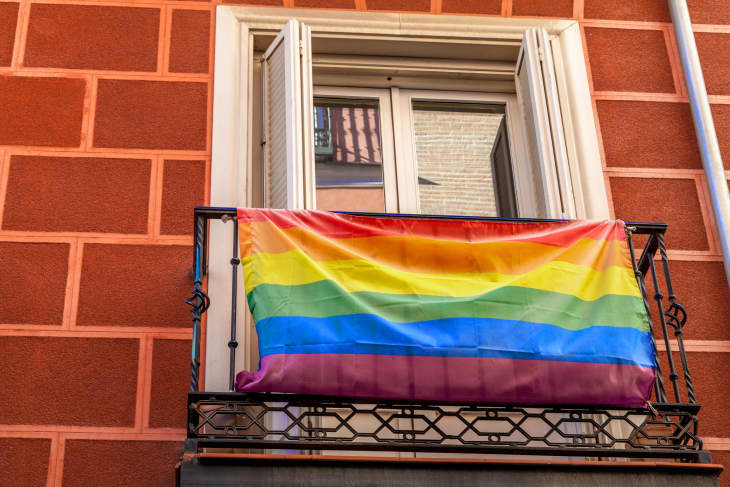 Pride month may be coming to a close, but that's no reason to stop celebrating (and fighting for our rights). Pride — and queer identity — extends beyond the month of June, and doesn't have to be all about rainbows or flags (though we love both!).
"'For Johnny' by Ralph Temple is a sketch of Temple's lover, Johnny, that I found at the Antiques Garage in Healdsburg, California. Temple was a gay man and San Francisco-based artist who played a critical role during the AIDS crisis in the 1980s. Temple was one of many activists in the Bay Area helping to disseminate information in order to educate the LGBT community about the virus early in the pandemic. Johnny 'sits' in my living room front and center, not only as a symbol of love, but also community engagement and activism." —Matt Rudkin, he/him, Twin Peaks, San Francisco
"I believe I'm quite a colorful person. I love good art and sustainable DIY projects. The items at my home that remind me of pride are mostly my art projects and the occasional pretty rainbow unicorn sponge that I use as a decor now, because why not? The art projects that remind me of pride include a Takashi Murakami rainbow flower embroidery piece I created and some glass candle-holders I crafted out of tiny discarded glass bottles." —Ritu, she/her, Kolkata, India
What items in your home remind you of Pride?