The Most Important Question to Ask a Landlord Before Renting an Apartment
We
independently
select these products—if you buy from one of our links, we may earn a commission. All prices were accurate at the time of publishing.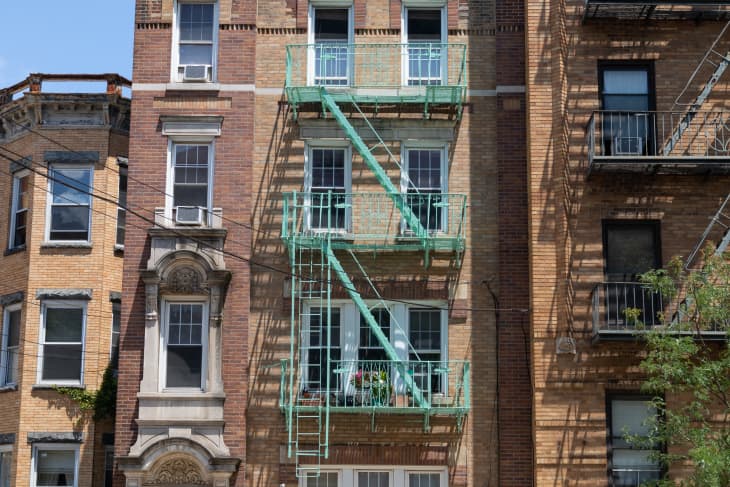 After weeks and weeks of searching, you've finally found the perfect apartment — one that has everything you need and want, from natural light pouring in through the windows to a location that's within walking distance of your favorite restaurant. You've submitted your application and the landlord says it's yours.

But before you sign the lease, you need to ask one very important question: What's included in the rent?
This may sound obvious, but a lot of the time, landlords (or property management companies) don't spell out exactly what is and what is not included in the payment you fork over each month. 

You might think you're getting a great deal, only to later discover that you're still on the hook for costs you didn't budget for. What about utilities, like heat, hot water, electricity, and trash removal? And if there are amenities in the building, do you have to pay an additional monthly fee to use them?

Asking this question is especially important if you are on a strict budget. Though no matter what your budget looks like, it's a smart move so you know exactly what you're getting for your money.

"You should be aware of your total monthly living expenses before committing to an apartment," says Modern Spaces real estate broker Christina DeCurtis. "The actual rent is only one part of the equation. You need all variables to understand the total payment."
Beyond that, your next question should be about renter's insurance — is it required? This type of insurance covers your belongings in the event that something should happen to them inside the unit. It also typically covers your living expenses if you need to temporarily move somewhere else because your apartment is damaged or destroyed.
You might wonder whether paying for renter's insurance is even worth it. Remember, as a renter, you pay an insurance company for coverage — not the landlord — so they don't benefit financially from you taking out a policy. But a good landlord shouldn't want you to lose all of your belongings or have to crash on a friend's couch if disaster strikes — they should want you to be covered.
"This may seem like a strange thing to ask, but it speaks to the professionalism of the management of the property," says Stacy Brown, director of technical training for Real Property Management. "A landlord who requires renter's insurance looks out for both parties in the relationship and is truly a professional in the space." 
You should also ask what maintenance tasks you, as the tenant, are responsible for, Brown says. Who pays for light bulbs and batteries that go out? Who mows the lawn? Who shovels the snow?

"Understanding which maintenance responsibilities fall on the management or the renter will go a long way to ensuring there are no issues that may start small but grow into costly repairs or replacements," she says.
As you sign a lease on a new place, also consider asking the landlord the following questions.

How long do your tenants typically stay? Sure, some people move out within a year because they got a new job or because they moved in with a partner. But tenant retention is also usually a pretty good indication of how good the landlord (and the unit) is, says real estate broker Mihal Gartenberg. "The longer the tenants' history, the more secure an incoming tenant can feel about a good relationship with the owner, which includes timely maintenance as needed," she says.
Is the lease renewable? If the landlord plans to sell the unit at the end of the year or turn it into a short-term rental, that's something you probably want to know, says real estate broker Adjina Dekidjiev. The landlord may not tell you her plans but, hey, it's worth asking anyway. "You don't want to have to move after a year," she says.
What is the procedure for repairs? If your heat goes out or your toilet starts overflowing, you need to know who to call — and how long you should expect it to take for someone to show up, says Dekidjiev.

A word of caution: When you ask a landlord more subjective questions — like "How loud is the neighborhood?" — you might want to do some of your own research, too, says real estate broker Gerard Splendore. Talk to neighbors and current residents, stop by at different times of day, use your own eyes to look for signs of pests or vandalism, and search online for news of any recent incidents or crimes. If you can find them, read reviews.

"Many landlords lack objectivity about their property, particularly those who live in the same building," he says. "Tenants should draw their own conclusions, sifting through what the landlord has said and their own observations. The truth is probably somewhere in the middle."