We Just Found a Ridiculously Good Deal on a Macbook Air — And It Comes With a Bunch of Free Accessories Including Headphones
We independently select these products—if you buy from one of our links, we may earn a commission. All prices were accurate at the time of publishing.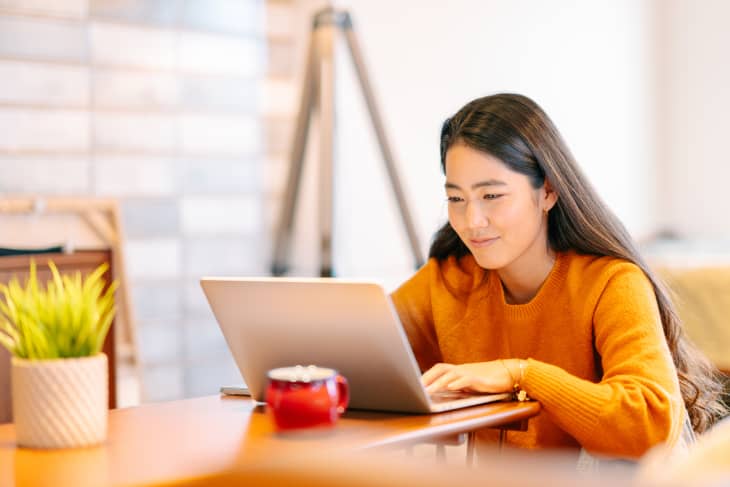 I don't know about you, but I hate shopping for a new computer. I know, I know. A shopping editor saying she hates shopping? Those words may sound like blasphemy, but I have my reasons, the main one being the cost. You see, I'm also a shopping editor who lives for a great deal and when it comes to computers (specifically laptops), those can be few and far between. Add in wanting to find savings from a lauded brand like Apple and there's not much to be excited about when it comes to computer shopping. So, when a truly remarkable computer deal comes across my desk, I tell everyone I know — with you, of course, getting the scoop first, dear reader. And boy do I have a great deal for you. Right now at QVC, you can save over $200 on a 13-inch Apple Macbook Air. The best part? It comes with a stellar accessory bundle, too.
When it comes to laptops, it's hard to beat the Macbook Air. Available in three finishes (gold, silver, and space gray) and weighing in at just under three pounds, this light-as-feather computer packs a punch thanks to its powerful M1 chip, Touch ID sensor, 8GB RAM, and 256GB solid-state drive. In layman's terms, this computer is fast, secure, and has a great amount of storage. Top this off with a 13.3-inch diagonal Retina display with True Tone technology, and you have one of the most brilliant displays on the market.
Now, savings of over $200 on that technology might be incentive enough for most, but QVC sweetened the deal with a bundle that comes with all the accessories you need to get up and running. Alongside a fitted clip case (available in a host of colors and designs), this bundle comes with a soft body carrying case, a wireless mouse, a USB adapter, a voucher for select Mac software, and the piece-de-resistance: a pair of over-ear headphones.
At $1270, this set is still going to cost you a pretty penny. However, compare it with the retail value of close to $1700 for the entire bundle and you'll see it's an offer you won't want to pass up. But be sure you act fast — this deal is going fast.