The One Thing Real Estate Agents Dread Seeing in Your Home in the Winter
We independently select these products—if you buy from one of our links, we may earn a commission. All prices were accurate at the time of publishing.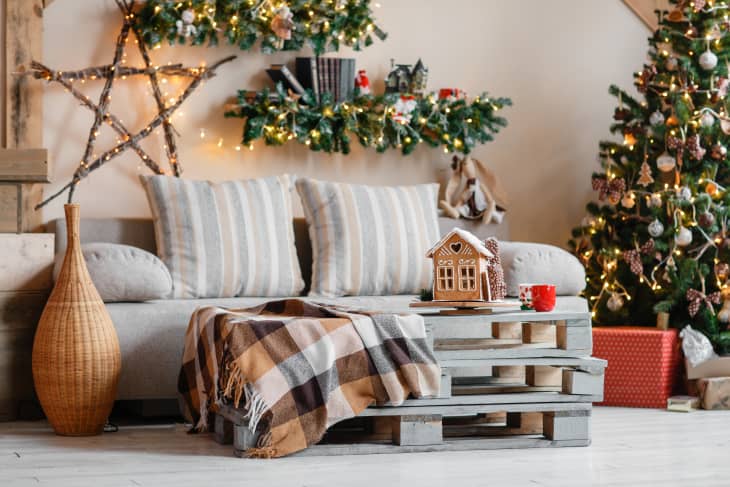 Homes can get a little less glamorous in the wintertime. Entryways become stomping grounds for bulky jackets, mismatched gloves, and soggy boots — and there's no stopping stray road salt granules from taking up residence on your kitchen floor. More often than not, people can forgive this kind of season-specific clutter, but the rules are a bit different if you're selling your home.
Follow Topics for more like this
Follow for more stories like this
To find out what real estate agents really don't (and really do) want to see if you're showing your home in the winter, I asked Sara Ibranossian and Kim Lee to weigh in.
When it comes to holiday decorations, less is more.
"I always tell people to keep Christmas decorations to a minimum. We want to help buyers visualize the home when it's not decorated, and the more clutter there is, the less people can visualize how they would put their furniture," says Lee, a Vancouver-based agent with Oakwyn Realty. "It's okay to keep Christmas trees and do some exterior lights, but I would say keep inside minimal.
Meanwhile, Ibranossian, a Los Angeles-based agent with Keller Williams Realty Encino-Sherman Oaks, suggests removing holiday effects altogether. "Remember that you don't know who will be buying your house, but you do want them to be able to envision themselves creating a home there regardless of who they are and what they celebrate," she says.
What about other seasonal decorations?
If you're a fan of autumn leaf garlands, plaid table runners, and wheat grass displays, you're in luck, according to Lee. "I actually love fall decorations because I think they help to create a cozy and inviting space," she says. 
In combination with fall-themed decor, you can create a cozy ambiance by lighting or turning on your fireplace (if you have one), and employing wintery scents via candles or a stovetop simmer pot. "You can also bake a tray of chocolate chip cookies ahead of time," adds Ibranossian. "The smell of chocolate chip cookies makes everyone nostalgic, especially during winter."
Take weather conditions into account.
Decor aside, Lee and Ibranossian agree that it's important to take weather conditions into account when showing a home in the winter. "It's always a best practice to adjust the temperature in the house to a comfortable and warm temperature," says Ibranossian.
Lee adds that sellers should also think about safety. "De-ice the walkway and make sure that the walkways from the street and the driveway are completely clear of snow," she says. "Also, winter months mean shorter days and cloudy weather, so I suggest turning on all exterior and interior lights and having the drapes pulled back. This makes the space brighter and it's a nice contrast to the dark and snowy weather outside."