What the Lack of a Real Estate "Off Season" Means for Buyers, Sellers, and Renters
We independently select these products—if you buy from one of our links, we may earn a commission. All prices were accurate at the time of publishing.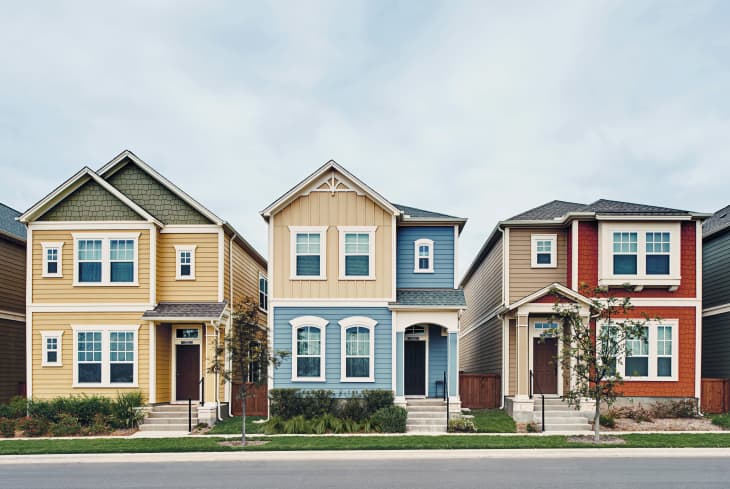 The end of the year is generally considered the "off season" when it comes to real estate, but it doesn't seem like anyone got that message this year. The fast-moving inventory and bidding wars that served as a hallmark of the pandemic real estate market are poised to carry over into winter, or what is traditionally the slow season for realtors. 
Why was the "off season" cancelled?
There is no "season" for buying this year, according to Julie Gans, an agent with Compass Real Estate in New York City. Real estate transactions that crawled to a standstill across parts of the country in the spring and early summer have roared back to life during this final quarter of the year. Gans suspects that it's because after almost a year of being stuck at home, people really took notice of what they were (and weren't) willing to live with.
"They are taking advantage of the opportunities to upgrade to large spaces, change locations, relocate from urban to suburban and suburban to urban," she says. Whether or not that's good news for you depends on the type of move you're looking to make. 
Right now is a difficult time to be a buyer, especially if you're on a budget. "Since there isn't an off season at the moment, buyers need to be flexible and open to a home's potential," explains Jamie Oakley, an agent with Keller Williams Village Square Realty in Ridgewood, N.J. It's not like a normal selling season, where buyers with tighter budgets might benefit from waiting for the off season when they would have less competition and could potentially avoid having to outbid other interested parties. Buyers today may find themselves having to settle for homes that weren't their first (or fifth) choice. But it's not all bad news, as mortgage rates are at an all time low, which is great for anyone looking to purchase (or refinance) a home right now.
While it is a great time to sell, and sellers are fetching above asking for their homes, Oakley says it's not always an easy process. "If a buyer is taking out a mortgage, the seller needs to be sure that their home will appraise, and if a bidding war goes too high, that won't happen," she says. Additionally, selling a home right now comes with some health concerns. "Realtors should make sure buyers are wearing masks, gloves, etcetera." 
Not to mention the fact that many sellers eventually become buyers again themselves. "I've also spoken to people who have thought about selling their homes and then ask 'But where will I go?' knowing they will then have to buy something else and don't want to get into a bidding war on the buyer's side," Oakley says. 
With the rise of remote work, many people are looking to leave city life behind in favor of areas that offer more bang for their rental buck. That's caused an increase in inventory in some cities that give renters an edge when it comes to negotiating the terms of their lease agreements. "Rentals in the suburbs, however, are still hot," Oakley says. "Single family homes for rent are especially hard to come by."