5 of the Most-Googled Real Estate Terms, Explained
We independently select these products—if you buy from one of our links, we may earn a commission. All prices were accurate at the time of publishing.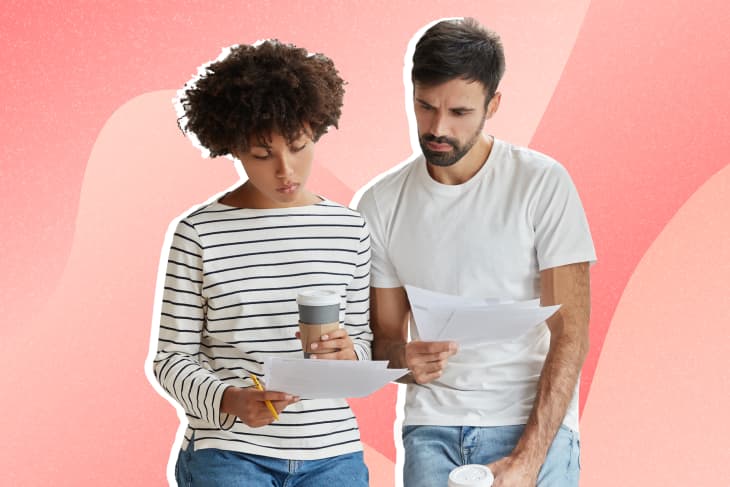 It's no secret that today's real estate market has been setting records for all sorts of reasons. Not only is inventory at an all-time low, but prices have continued to inch upward, even more than two years after the global pandemic changed the way that people view their living spaces. 
"So often that obstacle can be attributed, in part, to misinformation or access to real estate education," explains Beatrice de Jong, a consumer trends expert and broker with Opendoor. "The art of homebuying is a topic many don't learn about until they're in the process themselves or know someone in the industry." 
I took a look at some of the terms that people were Googling the most and asked de Jong to explain what hopeful homeowners really needed to know about these phrases.
"Terms like reverse mortgage, close of escrow, and contingency are top-of-mind for many homebuyers; these are phrases that they so often hear from their brokers and/or favorite real estate shows," explains de Jong, which is why reverse mortgage is a top search item for people looking to become homeowners. 
A reverse mortgage is "a loan that allows people at the age of 62 and older to borrow against the equity in their home, tax-free," she says.
A cash offer is an "all-cash bid, meaning a homebuyer wants to purchase the property without a mortgage loan or other financing," says de Jong. "These offers are often more attractive to sellers, and can be done using programs like Opendoor-backed offers." With today's tight real estate market, more people are looking for ways to stay competitive with offers like these. 
Buyers most often come across the term contingency when they're working on making an offer on a home. Contingencies are terms that are still up in the air between a buyer and seller after an offer has been accepted. A contingency can refer to anything from home inspections to the mortgage approval. 
For example, a buyer may submit an offer to a seller that includes the contingency that they'll be approved for a mortgage. If the buyer's financing falls through for whatever reason, the buyer will be able to back out of the deal without suffering any financial implications (like losing their deposit). 
Some house hunters view "pending" as a dirty word when they're pursuing listings, because it can mean that the property they're looking at is already spoken for.  A home is pending "when the provisions on a contingent property were successfully met and the sale is being processed," according to de Jong.
Close of escrow is the goal of everyone involved in any real estate deal. This is "the point in the real estate transaction when the buyer, seller, and all participating parties have fulfilled their legal responsibilities to one another," says de Jong. That means the buyer has finished signing all of their mortgage docs, the lender has wired the money to the seller, and the keys have been exchanged.