How to Reclaim a Sense of Community When True Crime Lands on Your Doorstep
We independently select these products—if you buy from one of our links, we may earn a commission. All prices were accurate at the time of publishing.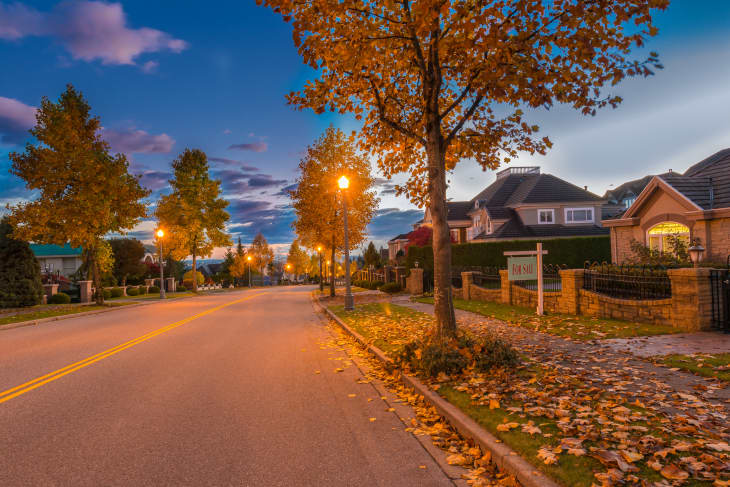 Whether people are streaming documentaries about unsolved murders, dressing up as serial killers for Halloween, or following updates from an online crime-solving group, there is certainly a societal fascination with true crime. It might feel like you're putting together the pieces of a puzzle with only the glow of your screen to guide you to the next clue. But true crime isn't a pulse-pounding thriller where the heroine triumphs over a ruthless villain. 
Follow Topics for more like this
Follow for more stories like this
Sometimes people can get caught up in the sensationalism of a high-profile crime or a fictionalized version and forget that real people and real places are affected. For me, I'm reminded of this every time I walk by the entrance of a park near my home where a woman was murdered while jogging. I didn't know her personally, but she was a neighbor and someone whose death made everyone in the community think twice about going out after dark or heading into the trails alone. 
With this murder remaining unsolved for more than a decade, the amateur sleuth in me can't help but wonder if the person who committed the crime was a complete stranger or someone I say hello to while walking my dogs every day. When true crime hits close to home, it can upend your perception of safety and security. For advice on how to cope, I talked to a psychologist about how to reclaim a sense of community. 
Take time to process what happened.
After a crime has occurred in your community, you might start avoiding certain places or skipping routines that are important for your well-being. Alternatively, you might try to move on right away, pretending as if nothing had happened. Strategies like these may only provide temporary relief.
When negative emotions start bubbling to the surface, it's important to acknowledge them instead of ignoring or pushing them away. "Remember the community that you once knew has been altered and that matters," says Dr. Akua K. Boateng, a licensed psychotherapist based in Philadelphia. "Give yourself time to adjust to this new emotional reality by taking a moment to recover and seek safety where you feel it." 
Work on rebuilding trust.
"While the crime may have rocked your experience of safety, all safety is not lost," Boateng says. It might be hard at first to connect with people but isolating yourself can lead to anxiety and depression. She suggests finding ways to re-engage with spaces that feel safe and familiar and reaching out to others who have been affected.
Social support can assist with the grieving process as you find ways to honor the memory of anyone you've lost. Moreover, it can help to talk often and openly with people you trust. "Being transparent supports the healing process," Boateng adds. 
Enlist the support of the community. 
From these smaller social circles, you can branch out and mobilize the strengths and resources of the larger community. For instance, you can work with community organizations to develop neighborhood watch programs, safe walk services, or a community taskforce to address crime.
"Communal connection" is important for increasing feelings of safety, Boateng says. "Sister circles, memorials, and advocacy marches can help to empower people and regain agency in the space." 
In addition, you might find it helpful to seek out individual or group therapy. A mental health professional can recommend evidence-based approaches like music therapy, mindfulness, or cognitive behavioral therapy to help you grieve and process trauma. 
The point is you don't have to carry the burden alone. With the support of friends, neighbors, and community members, you can begin the work of rebuilding trust by taking action and looking out for one another. 
This piece is part of Community Month, where we're sharing the best ways to connect with, strengthen, and celebrate the communities you live in and belong to. Head on over here to see it all!