3 Major Reasons I'm Not Renovating My Mobile Home Before Selling It
We independently select these products—if you buy from one of our links, we may earn a commission. All prices were accurate at the time of publishing.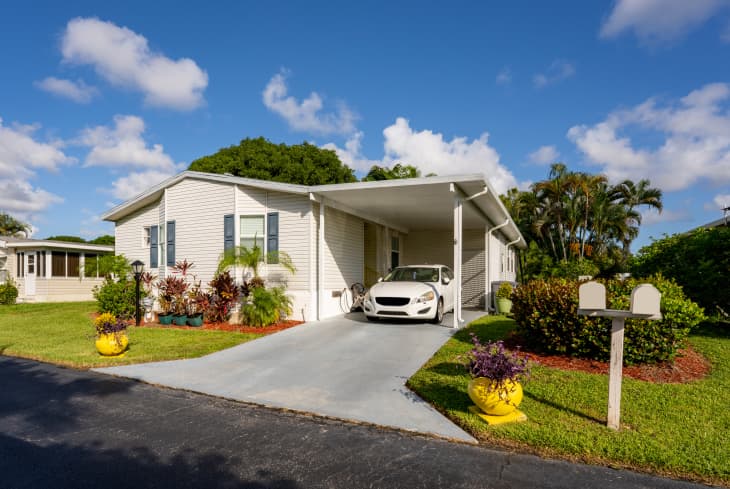 After 10 years of living in a mobile home, my family and I are buying our first house. I'm incredibly excited about this new chapter, although it means we'll be selling the place we've loved (and lived in!) for so long. Technically, my in-laws own the mobile home we reside in, but because we've taken care of the place as our own, we'll be helping prepare it for sale.
Follow Topics for more like this
Follow for more stories like this
The goal, of course, is to sell the place for a profit. Even so, we've decided not to tackle any renovations before we list it. Here are the three major reasons we're holding off on improvement projects.
We want to keep the buyer pool as large as possible.
In 2022, mobile homes accounted for just 8 percent of existing home sales, according to the National Association of Realtors. Because of an already small buyer pool, we want to appeal to as many potential buyers as possible. It's easy to assume that a kitchen or bathroom remodel would make sense to appeal to those buyers. In fact, Realtor Jason Gelios recommends "mobile home owners looking to sell for top dollar [should] begin renovating the kitchen and bathroom."
But because we want to appeal to a wide range of buyers, we're opting to leave the kitchen and bath as they are. Many buyers in the area are looking to buy a home to use as an Airbnb, while others are seeking out rental properties. In both cases, the buyers often prefer to buy the home at a lower price and then update the kitchen or bathroom themselves.
Doing routine maintenance and giving the place a good scrub will go a long way.
There are a few areas in the house that need minor repairs — some trim needs to be replaced, walls need to be painted, and everything needs the kind of cleaning that can only be done once all of the furniture and belongings have been removed. We'll be moving into our new home before our current home gets listed, so we'll be able to dedicate the time we need to make it look good.
"To make a mobile home, or any home, more attractive to sell, it must have its best foot forward," Gelios says. "Spruce up the curb appeal around the exterior, including removing weeds and dead brush and power-washing walkways."
The ROI might not be as high as it would for a single-family home.
Mobile homes can cost less to renovate than single-family homes, but Gelios points out that mobile home owners should not go all-in on major renovations because it can be much harder to get the higher ROI that a single-family home would command.
Some sellers decide to tackle major renovations before selling for different reasons. If the home is in a state of disrepair, it'll need those renovations to bring in offers. But because our home is in good shape and fairly neutral when it comes to fixtures and decor, we'll leave it as is.