I've Reached the Limit of Renovations Making Financial Sense—But I Can't Stop
We independently select these products—if you buy from one of our links, we may earn a commission. All prices were accurate at the time of publishing.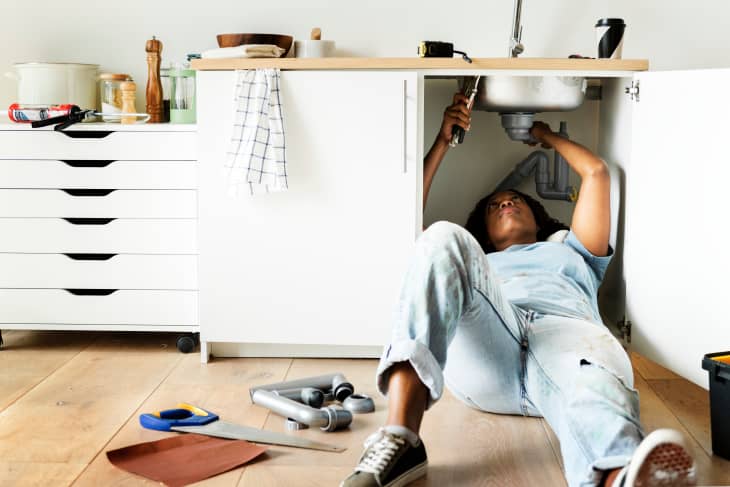 In 2015, my husband and I bought our home in Louisville, Kentucky for $200,000. After four years of almost non-stop work (e.g. installing central air; replacing the aged roof; and overhauling the kitchen, master bath, and two guest suites), our home appraised for $590,000 this summer. The news absolutely blew my socks off (I still can't believe it!)
Excited about the huge chunk of equity we'd built, I shared the news right away with Garrett Ackles, my real estate agent with Semonin. His immediate response? Do NOT put that equity towards further renovations like we've done before.
There's a point in renovating a home when anything done further enders it functionally obsolete. Turns out, we're right on the cusp of moving into this dreaded over-improvement territory. We've reached the max we'll be able to get for our house when we sell it—and anything else we do for it might actually cause us to lose money at the closing table.
Don't get me wrong—our house is amazing. But there's still so much I want to do with it: There's the ugly fake terracotta tile in the downstairs bath and hallway that's just begging to be ripped up; there's icky textured ceilings in most of the rooms; the hardwood flooring in the living room needs to be resurfaced; and the spare room needs, well, everything. And don't get me started on how nice it would be to repaint all the 1970s mud-brown trim on the outside of the house.
But the problem is that location dictates everything in real estate. Where your house physically is has absolutely everything to do with its value—both past, present, and future. Unfortunately, a neighborhood real estate market can't support a wide range of sale prices. No one wants to pay for the most expensive home in an average neighborhood when they could take that money and buy an average home in a great neighborhood. They also don't want to buy the most expensive house and not have any wiggle room to re-renovate anything to their own taste. The median price of homes currently listed in the neighborhood is only $186.1K, and that means our $590K appraisal pushes up right up at the upper limit.
While a sudden upswing in interest in our neighborhood could bring up that median price, it's unlikely that'll come anytime soon. Our neighborhood is certainly on the upswing in the big picture and has an incredibly tight-knit community that you can't put a price on, but it doesn't have the amenities that catch top dollar prices. There's not a grocery store nearby and complex zoning laws deter restaurants and shops from opening. If our home was in one of the more affluent neighborhoods in the city, the price would be significantly higher and we would be able to continue making updates to increase our home value. But it's not in one of those neighborhoods. It is where it is.
Catherine Richardson, a real estate agent with William Pitt Sotheby's International Realty in Stamford, Connecticut shared a cautionary tale in a pretty similar situation to ours: "A client of mine bought a home in a $600K neighborhood and gutted the entire home. She used very high quality materials, changed [the] heating system from oil to gas, knocked down the walls to restructure the home, and finished the basement. The house turned out beautifully. She planned to stay there for 10 years; however, life happened and she had to relocate after three years. She listed the home for $950K and the house sat for months. It only sold once she reduced the price by $150K. She learned a very expensive lesson about over-improving for the neighborhood."
While I have hope that the market may change in the future, I'm personally caught between my desire to continue renovating and what the market has to say about it. I also don't want to see that ugly orangey title ever, ever again. While financial return on investment has definitely been a factor in my projects, they've equally been fueled by my passion for design. Surrounding myself with beauty is a quality of life issue for me and I'm just not ready to put the brakes on improving my home. Maybe that "very expensive lesson" Richardson mentions is just an unavoidable fee I have to pay to live in a home specified exactly to my wants and needs. I'm sure I'll get my answer if and when listing time comes, but, for now, I'm just going to revel in the priceless feeling I get when I look around this big, old, beautiful house that's completely mine.
More great Real Estate reads: