How to Approach Your Landlord About Minor Renovations, According to a "Rental Redo" Host
We independently select these products—if you buy from one of our links, we may earn a commission. All prices were accurate at the time of publishing.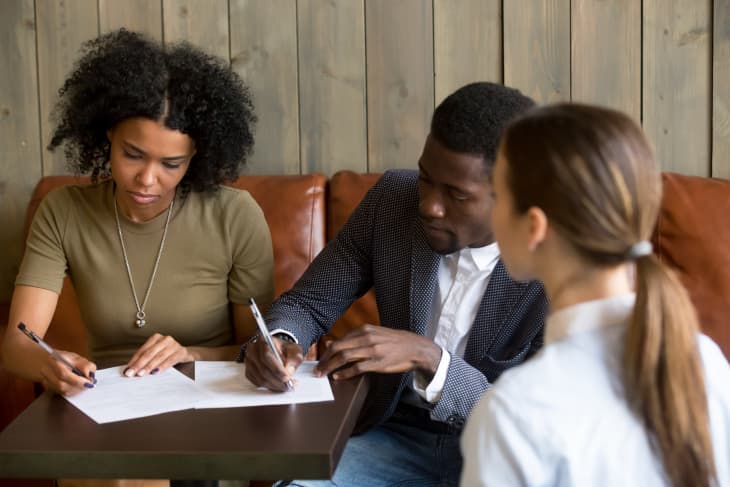 So, you've decided to take the plunge and update your rental property (yes, it can be done). The first step in any minor rental renovation is receiving approval from your landlord. While this can be a daunting task, "Rental Redo" host Keyanna Bowen has gotten the process down to a science. In a recent interview with Apartment Therapy, the Magnolia Network star shared some of her tips and tricks for simplifying the process.
Follow Topics for more like this
Follow for more stories like this
"You have not because you ask not, and sometimes you just have to ask," Bowen says. "You can always just ask to meet with the landlord and talk through some of your ideas and see if they're open to it."
The more specific you can be, the better, according to Bowen. When she first planned to make some updates to her own rental property, she created a design plan for her landlord to provide insight on what she wanted to do. For those without a design background, she suggests looking for inspiration photos online (Pinterest, she notes, can be very helpful) and showing them to the landlord so that they can see the full visual scope.
If your landlord is on board, it's essential to get everything in writing, Bowen says. She recommends listing out every single thing that you're planning to do. "Because this is going to be something that is a little bit legal, you definitely want to make sure that any approval that you do get from your landlord is in writing," Bowen says. "And that way you're protected down the road."
Bowen's top piece of advice is that she's learned that it's always worth asking, even if you think your lease might not permit it. She says she thinks landlords are becoming open to the idea of tenants wanting to make updates and improvements, because it can help the overall value of the property in the long run. 
"Also, it sometimes makes the tenants stay longer," she says. "That is an added bonus as well for the landlord, to know that they have a tenant who has invested in the space. And they might want to stay longer, or they just know that they'll probably take better care of it if they're willing to make the updates as well."
"Rental Redo" is available to stream on discovery+ and the Magnolia app. New episodes drop each Friday through Oct. 7.