5 Dated Features That Home Stagers Don't Want Buyers to Notice — And How to Fix Them
We independently select these products—if you buy from one of our links, we may earn a commission. All prices were accurate at the time of publishing.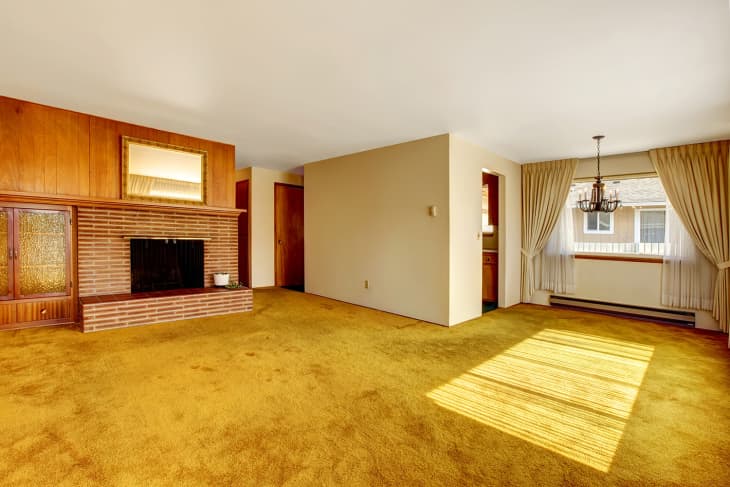 Even if you pride yourself in your home's design, staging is an important part of making your space appealing to potential buyers. The right furniture, decor, and layout can emphasize the parts of your home a future buyer might love, and make it easier for them to imagine themselves in the space. 
Follow Topics for more like this
Follow for more stories like this
On the flip side, staging can also hide not-so-appealing aspects of your home, which are usually the most outdated. Curious if your place has anything a stager or Realtor might want you to downplay, or if a home you're looking at might be hiding something? Here are five retro home features home stagers don't want potential buyers to notice.
Outdated window treatments — even if they're only a decade old — can quickly turn off potential buyers, says Anna Franklin, a home stager and interior designer at Stone House Collective. In general, homes are more appealing when they feel spacious and bright, and certain window treatments can have the opposite effect. When she stages homes, she always removes heavy fabrics, ties, fringed trim, and roller shades from windows. Instead, Franklin picks out light and airy curtains that open up the rooms. 
Most people tend to see projects over potential, which means that floral-printed wallpaper in your bathroom or the quirky border you love might be a dealbreaker to someone who doesn't share your exact taste. While she commonly uses wallpaper in client projects, Franklin does her best to downplay patterns that might turn off potential buyers when she's staging. (Though in an ideal world, she recommends choosing wall coverings that appeal to a large audience — or sticking with neutral paint — if you're thinking of listing your house sometime soon.)
Old-School Cabinet Hardware
Another quick turnoff is outdated cabinet hardware in your kitchen or bathrooms.  "Believe it or not, even hinges and pulls can make a home look dated," says Franklin. "To correct this problem, simply update them with a modern, sleek version." This change is typically inexpensive, but it could totally transform the look and feel of your home — which is why most home stagers will recommend choosing more attractive fixtures. 
It's hard to make a home look modern, airy, and fresh when there's wood paneling on the walls — Franklin says the darkness of the wood often makes the space feel smaller and uninviting, both turn-offs to potential buyers. "The best option is to remove the wood paneling," she says. If you can't, your stager will probably recommend you add a fresh coat of white or cream paint to brighten the space. 
Another retro trend that makes home stagers cringe: A bathroom with carpeted floors. "This trend will likely never come back, and it makes a home feel incredibly dated," says Franklin. "It's typically very off-putting for buyers, because in addition to not liking the look, they may have concerns about mold." Before listing a house, a stager will probably recommend taking out carpet from dated bathrooms and using small bath mats on the floor instead. 
This piece is part of Throwback Month, where we're revisiting vintage styles, homes, and all kinds of groovy, retro home ideas. Boogie on over here to read more!