I Was Never a Fan of Washable Rugs — Until I Tried This Soft, Gorgeous Checkered Pick
We
independently
select these products—if you buy from one of our links, we may earn a commission. All prices were accurate at the time of publishing.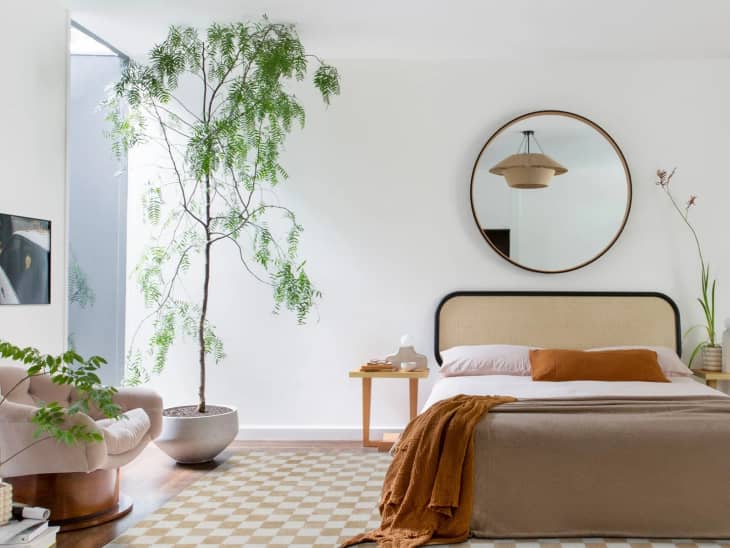 When it comes to home decor, one of my favorite pieces to incorporate into a space is a rug. Why? Well, as any rug lover out there knows, if there's one thing that can instantly transform a space, it's a rug — and who doesn't love pieces that make a big impact with minimal effort? Working at Apartment Therapy, I've come across many stylish rugs and equally stylish rug brands, but none have interested me as much as Revival Rugs. The brand is well-known for its luxe, eye-catching pieces, but one area they really shine is with washable rugs. In fact, when we set out to find the best washable rugs around, Revival Rugs nabbed not one, but two spots on our Best List! So, when I caught wind of a new release from Revival Rugs combining the durability of its washable designs with the uber-trendy checkboard pattern, I was dying to put it to the test. So, how did the Gambit Washable Rug hold up? Let's chat.
What is the Gambit Washable Rug?
Made from recycled polyester that's highly durable, OEKO-TEX certified for safety, mildew-resistant, and machine-washable, the Gambit Rug is the latest in a line of chic, washable releases from Revival Rugs that elevate the idea of what a washable rug can be. Unlike other washable rugs, this piece is not a mat but a real deal rug: thick and soft to cushion every step. Coming in at about a half-inch thick, this rug features a classic medium pile that's so soft it's hard to believe it is washable. Best of all features a super trendy checkerboard print with sizes ranging from 3'11" x 6'1″ all the way to 10'6″ x 14'3″!
Why I Love the Gambit Washable Rug
As someone who is always keeping an eye out on home decor trends, I've been wanting to incorporate a checkerboard patterned something into my space for about a year. So when I came across this rug, I knew in my gut that I had found what I was looking for. However, in the past, I haven't been the biggest fan of washable rugs, so I was a little skeptical. I've found other washable rugs to be way too thin and "mat" feeling for my liking; I want a rug that's soft, plush, and that feels great to sink my feet into each morning. Luckily for me, this rug is just that.
When I unboxed it and laid it out, I said, out loud, "There's no way you can wash this…" It felt too much like a traditional rug to believe it could actually sustain a run in the washer! However, thanks to an accident with a glass of cranberry juice, I was able to put its washability to the test. And wouldn't you know, not only was it a breeze to wash, but it left no stain behind! (Note: the brand doesn't claim to be stain-resistant but I found success in removing my stain). After washing, I tumble-dried it on low and it was as good as new (and still as soft!) in a few hours.
The Gambit Washable Rug is available in five fun colors (gray, evergreen, camel, sage, and rust) and starts at just $199 for a 3'11" x 6'1″ sized rug. If you've been burned by washable rugs in the past, I think you'll find this one to be the perfect mix of stylish, durable, and cozy.