I Upgraded to These Luxe Towels — and I Regret Not Doing It Sooner (Bonus: They're On Sale!)
We independently select these products—if you buy from one of our links, we may earn a commission. All prices were accurate at the time of publishing.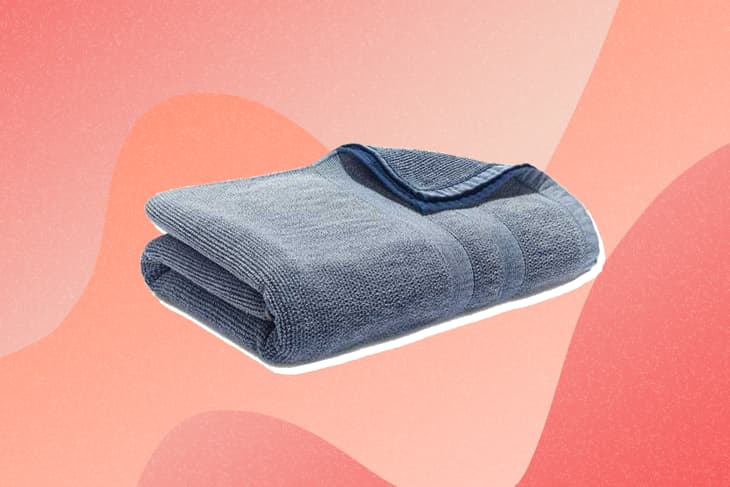 Prior to testing these towels, if you were to ask me about my go-to set of bath towels, I wouldn't have had an answer for you. Now, as a shopping writer for Apartment Therapy, I'll admit, this is not the best look. In the spirit of transparency, dear reader, let me share something — before I started working here, I had never put much thought into the bath towels I bought. In my head a towel was a towel; if it was lightweight, made of terry cloth, and, well, cheap, it would suffice. Boy was I wrong. Let me introduce you to the towels that have changed the way I look at bath linens for good — the Riley Duo Towel.
Follow Topics for more like this
Follow for more stories like this
Like all of Riley Home's products, the Duo Towels are crafted in Portugal from 100 percent premium cotton. These specific towels feature a unique stone-washed finish on one side and a solid finish on the other, making them hands-down the most eye-catching towels I've ever seen. They also come in two colors (I chose the navy and adore it), are incredibly soft, and feature a hanging loop, something I never knew I needed in a bath towel but now never want to live without.
When I first opened these towels, I was immediately struck by three things: their super-soft feel, gorgeous two-tone design, and weight. A towel's weight is measured by GSM (grams per square meter) and ranges between 300-900 GSM; with this towel's 700 GSM construction, it's classified a mid-weight towel, something I had never used before. As someone who grew up believing bath towels should be light as a feather, I was unsure if I was going to like these. Nevertheless, I hung them up on my towel bar, marveled at how gorgeous they looked, and got excited to test them out later that night.
Then came the moment of truth. As I wrapped myself in this towel post-shower, I let out an audible, "Damn" — not only because of how soft they were or how good they felt against my skin (it truly feels like you're being wrapped in the biggest hug) but because of how absorbent they were. As I began patting down my arms, the water was gone in seconds. Now, I know you're probably thinking, "Isn't that what a towel is supposed to do?" But in my experience, it takes much more than a gentle pat to completely dry off with other towels, whereas all this one needed was a light once-over. I knew in that moment I was never going back.
Now, let's get to the nitty-gritty: One bath towel will set you back $50, which certainly makes it a pricey towel. But it's completely worth it if you're looking for a high-quality towel with a luxury feel. But I haven't mentioned something yet — now through 5/30, you can save 20 percent sitewide during Riley's Memorial Day sale with the code MDW20, which means you can score these towels for just $40! Riley Home also gives you the option of personalizing your set by either buying the pieces you want individually (there's a washcloth, hand towel, bath towel, and bath sheet) or picking up the whole set for the full experience. In addition to these favorites, you can also snag towels from their Spa Collection for as low as $16; and get deep discounts on their Percale Sheets Set (which made AT's Best List for Cotton Percale Sheets) and the Belgian Flax Linen Sheets that were AT's all-season pick for the best linen sheets.
While the old me may have scoffed at the idea of investing so much in a bath towel, I've since realized two things: Life's too short to deal with sub-par bath towels, and I'm going to need to make some space in my linen closet for more.