How I Sold My Home for Almost Twice the Purchase Price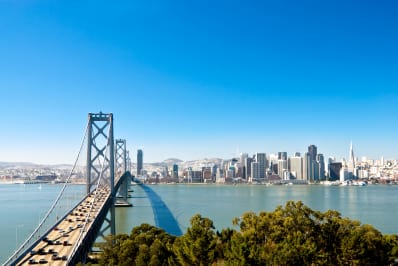 (Image credit: canbalci/Getty Images)
After years of renting in San Francisco and Oakland, we bought a home in Walnut Creek (a small city in the Bay Area) for $545,000 in 2010—when the market was relatively slow. The house was the smallest model in a 1960s neighborhood at 1,445 square feet with three bedrooms and two bathrooms. But it sat on a spacious 9,375-square-foot lot. It was a dream cosmetic fixer. Over seven years, we made it our own. We installed new interior doors and baseboards, gave away the wall-to-wall carpeting on Craigslist, and refinished the original hardwood floor. We painted the interior and exteriors, removed popcorn ceilings, and remodeled both bathrooms and the kitchen.
It was the first home we owned, the only place our kids could remember living in. But in 2017, our family moved back to my home state of Hawaii so that our family could experience a simpler small-town existence. For a year, we rented out the home while we ourselves became renters in Hawaii. But this past July, our tenants' lease was set to expire. Since we wanted to buy in Hawaii sometime in the new future—and the Bay Area had grown to be such a seller's market—we started looking into the option. We debated keeping the house for the income, but with the possibility of wanting to buy in Hawaii, we leaned toward selling for the extra cash. We talked with friends who are Bay Area realtors and with our former broker. My husband and I gathered advice from friends who had recently sold, too. Family members chimed in. We set up alerts on a variety of real estate apps to follow comp home listings and sales prices. I found that similar homes to ours were now selling in the $900,000 range. After long conversations and listing pros and cons for selling or not, we gave our tenants' advance notice that we would not be renewing their lease and plunged into first-time-seller mode.
I checked out just about every book available on real estate at the library. We'd seen how homes were sold on TV hundreds of times but doing it in real life was different. And we were selling from afar in one of the hottest markets in the U.S., almost 3,000 miles away. The pressure to make the most of our investment was high.
We tried to simplify things by working with the same real estate agent. She knew us, she knew the house, and—with forty years in the business—she knows real estate. When we were in town visiting friends and family, we met with her at our house with the tenants' permission. She brought a professional stager and a landscaper, and together, we created a plan for how to market the house, inside and out.
Within days we received an estimate for the cost of staging, landscaping, and painting almost all the interior walls. While the lavender shade in my daughter's room delighted my then 8-year-old, the stager explained that neutral colors appeal to a universal audience, where colors can remind home buyers of the work they will have to do to make the space theirs. All together, it would be about $10,000 to sell the home—a price that initially left us in sticker shock. The staging included furniture rental, the purchase of light fixtures (exterior front door, exterior driveway, bathroom vanity lighting, and a chandelier), and staging for 30 days. The landscaping included a deep clean-up of the yard and weekly maintenance until it was sold.
Though I thought all the work was a little much, our realtor assured us that we would recoup the cost—and even see a healthy return on the investment. The strategy was to make the house appeal to potential buyers who could bid higher to make it their home. In a competitive market, small, frilly details would really make a difference.
Though I was a bit cautious, I talked with friends who had staged and sold in our neighborhood in the last six months. They echoed the realtor's advice. We moved ahead.
Designating a listing price was the next big decision. We didn't want to list too high because the home had a smaller footprint and there were many similar homes on the market at the same time. However, compared to those similar homes, ours was turn key, move-in ready, and modern. We had already done the fixing-up the others would require. Looking at comparable listings with our realtor, we decided to list at $899,000.
Once we had that out of the way, it was time to make the house ready for its market debut: The staging and painting were scheduled for the week after our tenants moved out. The landscaping began immediately. We found out that we would need to pay $3,000 for termite abatement—but it was extra helpful that 18 pages of homeowner disclosures to be signed, scanned, and returned would buy us time.
After about a month of prep work, the listing went live the last Friday of July. The realtor hosted open houses on that Saturday and Sunday and a brokers' open that Tuesday. She requested that offers be made that Thursday. We eagerly and nervously counted how many times the listing had been chosen as a 'favorite' and viewed on RedFin.
Thursday came, and after waking before sunrise and waiting anxiously for five hours, our agent called at 10 a.m. our time (1 p.m. California time). We had received two offers! Over speakerphone she highlighted what she felt was the stronger offer as it was offering the most money and was free of contingencies. She read us the buyers' letter and sent the photo they'd shared. The buyers were a couple from San Francisco looking for a home in Walnut Creek with a yard for their growing family. Their story resonated with us because we had also lived in San Francisco for many years, leaving when I was pregnant with our daughter for more space. She shared the second offer, but it had a contingency and came in lower. We decided to accept the first offer for $950,000. We felt good about the buyers and the offer, and because our realtor had set a deadline for submitting offers, we knew that any interested parties would have made an offer by the deadline. We had intentionally listed at $899K to inspire offers over asking in the $900K range and were delighted that both offers came in over asking.
Since we were already back in Hawaii, we were able to do all of the pre-closing work electronically. DocuSign helped through all of the following paperwork and our agent helped move everything along back in California. Our home appraised for the selling price.
We paid the closing costs, including the five percent to be split between the two realtors, and signed the closing documents with a mobile notary. One month after the house went on the market, it closed. Timing was on our side both when we bought our house and when we sold. It was an ideal first home in so many ways. We bought into a great neighborhood within our budget and were able to move in and make renovations while living there over the years. The fact that our home's value almost doubled was incredible.
It was certainly easier to sell remotely because we weren't living in the house and didn't have to ask our children to make their bedrooms look un-lived in, ready at a moment's notice for a realtor to tour the home with clients. It was also easier because I was able to let go of the details and leave the staging, the painting, and the landscaping to the pros. If we'd been living there, I would have debated whether to do some of those things ourselves to save on the bottom line. But by selling remotely we were able to learn from the pros and see how and why they made decisions that ultimately led to the sale of our home in very little time, with low stress, bringing us a strong return on our investment—something that we've more than appreciated while living in Hawaii, the most expensive place to live in the U.S.!