The Kinds of Shelving Real Estate Agents Wish You Wouldn't Install
We
independently
select these products—if you buy from one of our links, we may earn a commission. All prices were accurate at the time of publishing.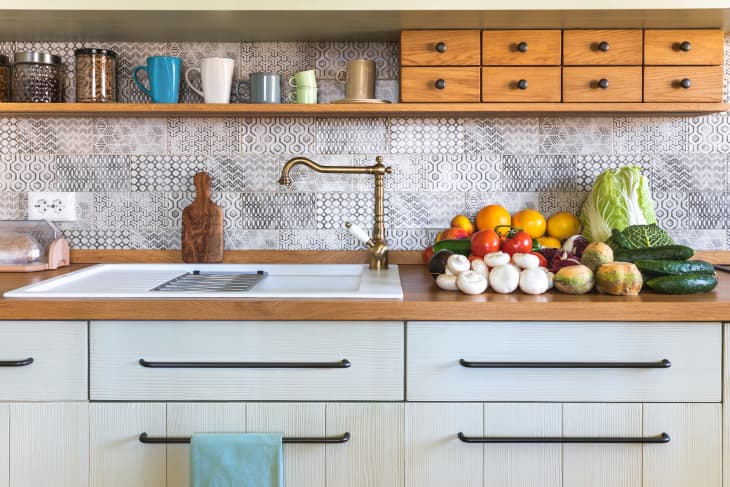 Just like everything else in the world of real estate, many professionals have strong opinions about shelving. The home storage staple can either make or break a room, depending on how it's styled, what it's used for, and how well homeowners keep on top of maintenance. (Spoiler alert: Shelves are a magnet for dust, pet hair, and grease.) Whether you're shopping for a trendy new shelving system or wondering if your existing shelves have fallen out of favor since you've installed them, you're going to want to see what these real estate pros have to say about common shelving systems. 
Built-in shelving has had its time in the sun.
Sorry, bibliophiles, but your built-in shelving might not be the selling point it once was, according to Martin Orefice, CEO of Rent To Own Labs. "I just don't see the value in built-in shelving, especially in terms of resale ROI," he explains, adding that he's never seen it land at the top of someone's list of must-haves.
"Anyone who has enough books or collectibles to value large amounts of shelving almost definitely already has enough to meet their needs," he continues. "It just doesn't move the needle for me."
Open shelving has fallen out of favor with the pros.
"From my perspective as a long-time real estate broker, open shelving needs to go away for good," he says, explaining that they can look great when styled correctly, but they're just not practical for everyday living. "Most homeowners over-crowd the shelves and we see their clutter in the open," he says. "Dust settles here and it can look unkept when touring buyers through a home for sale."
Cube shelving doesn't stack up when it comes to storage.
Another type of shelving real estate professionals would like to see left in the past is cube shelving. Michael Winkler, co-founder and chief strategist with Sell Home Today, says that while they might seem like a good idea at first, they can be a real pain to remove and leave ugly holes in the wall. "Plus, they can look really cluttered and don't provide enough space for bigger items." 
There is one shelving option the pros love to see.
With plenty of negative shelving opinions out there, the pros do have a favorite type of shelving they love to see when they enter a home: the organized kind. "At the end of the day, it's all about decluttering, organizing, and highlighting the best features of the space to make it as appealing as possible to potential buyers," Winkler says.