The Kinds of Sinks Real Estate Agents Wish You Wouldn't Install
We
independently
select these products—if you buy from one of our links, we may earn a commission. All prices were accurate at the time of publishing.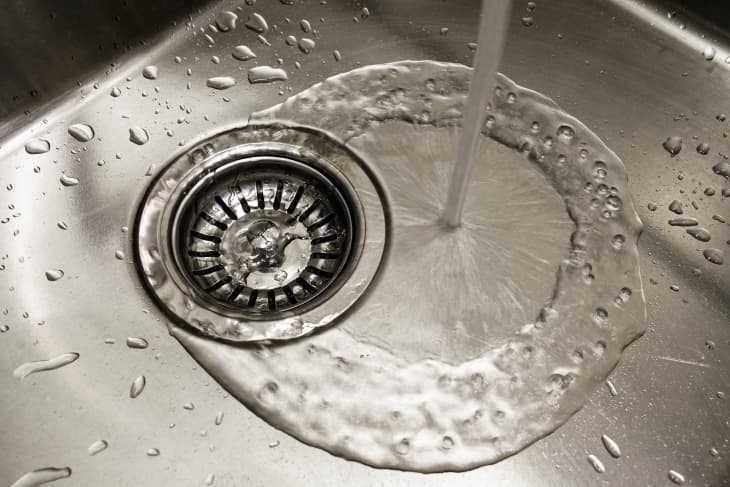 You probably already know that there are several styles that can quickly date your home — shiplap walls and other farmhouse faves have quickly replaced wood paneling and shag carpeting as the biggest sign your home hasn't kept up with changing trends — but did you know that there are some sinks that can also give your home a decidedly unflattering retro vibe? 
Bigger is not better when it comes to sinks.
Perhaps you're old enough to remember a time before minimalism took over everything, which is why vessel and drop-in sinks were so popular for a bit. If you're unfamiliar with the look, vessel sinks are raised basins that sit on top of the bathroom or kitchen countertop. 
Drop-in sinks keep the basin below the counter space, but do take up a bit of that valuable real estate with the lip of the sink, which hangs over the counter as it's set into the sink's cutout. 
Unfortunately, McGrath Moss says that new home decor trends have taken on a less-is-more approach, giving these options a very dated look in modern homes. "They are bulky, take up more counter space, and collect grime around their perimeters," she says, adding that these days people are gravitating towards a more sparse, sleek aesthetic which is accomplished with an under-mount sink and a narrow depth trough sink.
If you're currently washing your hands in an oversized basin that sits on top of your bathroom counter, McGrath Moss says you may want to consider a quick remodel before listing your property. "A square or rectangular shape is desirable for both function and a modern look," she says, adding that companies like Baden Haus, Hauscraft, and Ideavit offer sleek European designs. 
"All in one wall-mount options have been trending with exposed plumbing and open shelving," she continues. "These are wonderful options for smaller spaces. Kohler has consistent options that are both modern and functional and more cost effective."
You can't beat a functional option. 
As a real estate agent, McGrath Moss sees a lot of different layouts. She says that she personally loves the trough sink with double faucets in place of a double vanity with two separate sinks. "They take up much less space, are great looking, and allow for more cabinet space underneath," she continues. 
In fact, she loves them so much it's what she has installed at home. 
It's all about what you like the most.
While decor trends change just like personal styles do, there's nobody declaring that you can't keep your vessel or drop-in sink if it's a design you still love. Your home's style should be a reflection of your own tastes (and budget). Plus, there's a pretty good chance that there's a buyer out there who loves your vessel sink as much as you do!