Shutterstock's Color Trends Report Predicts That This Metallic Color Will Be Everywhere in 2021
We independently select these products—if you buy from one of our links, we may earn a commission. All prices were accurate at the time of publishing.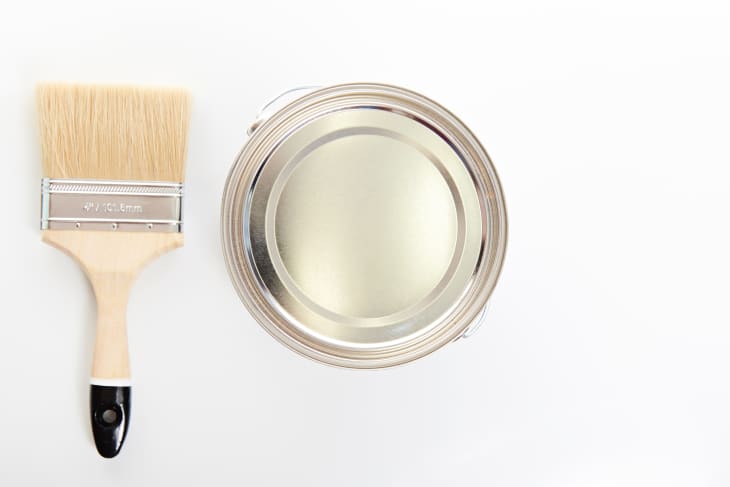 Get your mood boards ready. Shutterstock released its annual Color Trends report, detailing the hues they predict will dominate the realms of art, design, fashion, and beyond in 2021. And according to the report, you'll be seeing a lot of gold, in addition to off-white and and green, in the near future.
To determine the top three colors for their 2021 forecast, Shutterstock did an analysis of their most popular image downloads, making note of the HEX code (a type of HTML color code) data in each pixel. Through this process, Shutterstock determined the most popular colors from 20 countries around the world: Fortuna Gold (#DAA520), Set Sail Champagne (#FAEBD7), and Tidewater Green (#2F4F4F).
Fortuna Gold is a rich gold "representing the chance happenings and happy coincidences found in life's moments," according to the same release. It's namesake, Fortuna, is the Roman goddess of good fortune and luck. Shutterstock's Color Trends report details that this dramatic hue can be paired with jewel tones like amethyst purple and turquoise green for a striking color palette. It can also be paired with earthy tones for a more gentle effect.
Set Sail Champagne is described as "a soft, glowing tint of white evoking an escapist desire to embark on a new journey," according to a press release. Shutterstock's 2021 Color Trends report notes that Set Sail Champagne has a "soft, organic feel" and is "a natural, blank canvas of escapism" that can be whatever—or wherever—you want it to be. This natural hue is especially complementary to earth tones like brown, taupe, and green.
Tidewater Green is described as "a deep teal with touches of yellow and blue" in the press release, "just like the constant ebb and flow of ocean tides, this color is a reminder that change is a given." Shutterstock's Color Trends report notes that Tidewater Green's direct complement on the color wheel is red-orange, another hybrid color. It can also be used to ground brighter palettes, particularly those featuring triadic counterparts (part of a triad, three colors located equidistant from each other on the color wheel) like lavender or sage green.
With this colorful trifecta, 2021 is looking brighter already.