The Buttery-Soft Duvet I'll Be Using All Year Round (Bonus: It's on Sale!)
We independently select these products—if you buy from one of our links, we may earn a commission. All prices were accurate at the time of publishing.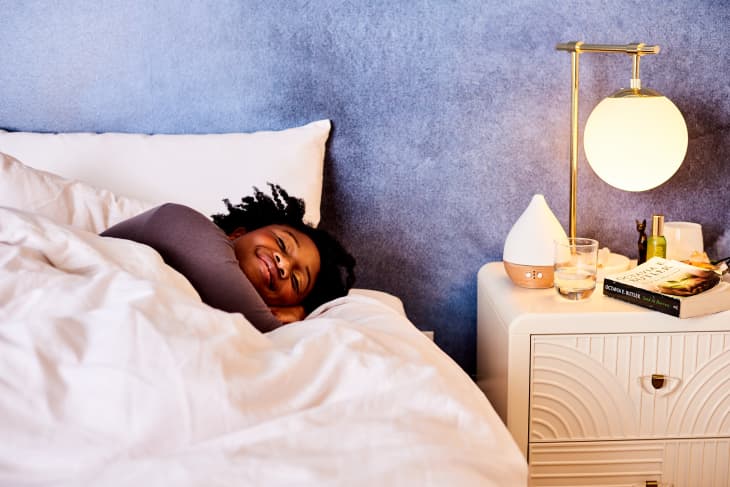 As an editor for AT, it's my job to put tons of sheets, duvets, and mattresses to the test. When I come across a bedding item that's unbelievably cozy, I'm tempted to shout it from the mountaintops (after all, good bedding is hard to find!). Such was the case when I was offered the opportunity to test Sijo Home's new eucalyptus duvet insert. From the moment I unwrapped it from the box, I knew this comforter was something to behold — and I wasn't wrong!
Follow Topics for more like this
Follow for more stories like this
You may have noticed that eucalyptus bedding has been kind of buzzy lately. Shoppers love that it's durable, temperature-regulating, and eco-friendly. Sijo is already known for their heavenly eucalyptus sheets and duvet covers, so it only made sense to expand the line with an actual comforter to match. The shell of the duvet insert is made from 100 percent TENCEL™ lyocell fibers, which combine eucalyptus and other wood sources from sustainably managed farms. This eco-friendly fabric is not only extremely breathable, but also incredibly soft to the touch.
I was truly amazed at how dreamy and delicate the fabric felt right out of the package — so much so that putting it through the rigor of my washing machine felt risky. "Will the machine cycle ruin the material?" I thought to myself while deciding whether or not to just drop it off at the dry cleaner. To my delight, the duvet insert went through the washing and drying cycles flawlessly, coming out just as soft as when it went in.
Now I'll admit, I am quite picky when it comes to comforters. I love to sleep snug and cozy but hate waking up sweltering hot in the middle of the night (it's a top five worst feeling, actually). So as soft and plush as this comforter was, I was really looking to see if it would check the breathability boxes as well. Sijo did not fumble in that department. True to the stellar reputation they've upheld for their eucalyptus sheets, this duvet insert was immaculately airy. Throughout the night, I felt enveloped in cloud-like comfort while managing to never break a sweat. The soft eucalyptus material felt soothing against my skin, and the fibers seemed to let just enough air circulate as I rested. I'm in awe!
I know a comforter has done its job when getting out of bed in the morning is a struggle. I seriously have a hard time parting with this duvet each morning, because it's just that darn cozy. Since I'm so thoroughly impressed with this duvet, I can definitely see myself taking the plunge on one of the brand's duvet covers. They come in seven stylish colors (the blush pink is calling my name!) and are made from the same cooling lyocell fabric.
If you're in the market for some cooler bedding but don't want to spend big, Sijo is currently slashing 20 percent off as part of their early Labor Day sale. Simply use code WEEKEND at checkout and watch the prices fall!