You Don't Always Have to View a House Before Buying It—Here's Why
We
independently
select these products—if you buy from one of our links, we may earn a commission. All prices were accurate at the time of publishing.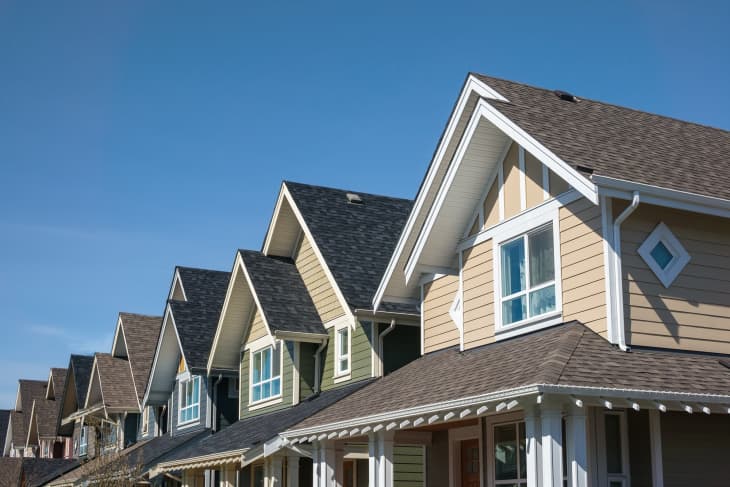 In honor of risk month, we want to dispel the myth that you have to be perfect in order to be a homeowner (perfect credit, perfect finances, perfect life). So we're sharing stories about Millennials who took "risks" in order to become first-time homebuyers. While it may not be right for everyone, there are definitely some people who will find the rewards outweigh the potential risks. Interested in reading why Millennials may be so risk-averse to homeownership? Read "You May Never Feel 'Ready' To Buy a Home—Here's Why That Shouldn't Stop You."
When Winona Dimeo-Ediger, editor-in-chief of Livability, mentioned that she'd be moving back to Nashville from Sacramento, California, a friend texted her, "Hey, you should buy the house next door to me."
Dimeo-Ediger and her husband looked up the home online and were wowed by the photos of the 1950s brick ranch house in East Nashville. They let their real estate agent know they were interested in the home… and then decided to put an offer in on the home without ever seeing it IRL.
Think, for example, about how buying an item of furniture online can play out: It could simply not fit in with your home once delivered, have a different look and feel altogether in person, or come with exorbitant shipping fees. If used, it could even be hiding damage. The risks are similar for buying or bidding on a home sight unseen: From simply not being able to gauge the feel of a home and its neighborhood to overlooking important parts of the home inspection process, the house could have problems that only reveal themselves in person.
Why you might need to take on this risk
Commonly, people buy homes sight unseen if they're planning to relocate (e.g. for a job, military service, or school) and don't want to rent. Another problem today's homebuyers face: Competition. Many of the starter homes abundant in the early 2000s were snapped up by investors, who became landlords to Millennials. In today's market, low inventory and high demand causes homes to move super fast. In fact, in hot real estate markets like New York City, homes can go into contract within a day of being listed. So, for many, skipping the open house or walk-through can be the only way to actually get your hands on your home.
The home, once Dimeo-Ediger set foot in it, was so much better than she expected. Even though it was listed as a two bedroom, it had a surprise, wood paneled third bedroom the couple converted into a guest bedroom. 
Her advice? Trust your gut.
"It was definitely nerve-wracking to put in an offer on a place we'd never seen, but from the moment I saw a picture of the home I just had this feeling of 'that's my house' that carried me through," she says. "I think people often try to mitigate the anxiety of risk externally, whether that's through pros and cons lists or insurance or extra paperwork or gathering a bunch of other people's opinions, but sometimes you just have to take a deep breath and draw comfort from your own sense of knowing: 'This is right for me.'"
How to make it feel less risky
Call in family and friends
Dimeo-Ediger had lived in Nashville previously, so she had a feel for the city. Their friends scoped out the home for them and relayed an honest opinion. Plus, their agent did a video tour of the home and the home inspection so they could ask questions.
Add contingencies to your offer
When Dimeo-Ediger made the offer, they added a home inspection contingency, that if any issues arose, they could get out of it.
In the end, the home inspector said it was "a damn fine house" and didn't find any problems. Dimeo-Ediger, her husband, and their terrier Ernie, have lived in the home for more than two years and haven't had any issues.
Again, while this is just one person's story, that doesn't mean it's a rare occurrence: Talk to a real estate agent and/or home inspection professional to weigh how this risk looks for you.
More great Real Estate reads: