This 138-Square-Foot Tokyo Apartment Is Actually Quite Livable
We
independently
select these products—if you buy from one of our links, we may earn a commission. All prices were accurate at the time of publishing.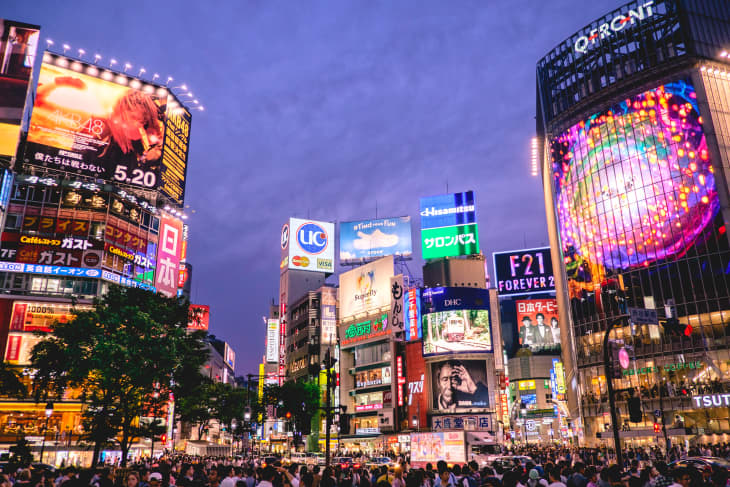 In Tokyo, there's a 138-square-foot apartment that doesn't feel like a shoebox at all. In fact, the place is so nice, people are saying they'd love to live in it. 

The rental was recently featured in a video by TikTok user @budcowmen, who says it is the tiniest one he's toured in the city. But as little it may be, the apartment is complete with basic amenities like an entryway, a washing machine, a microwave, a kitchenette with a mini refrigerator and electric stove, a closet, a desk, and a bed. 
The bathroom is respectable, too. There's a decent-sized shower, plus a toilet with all the fancy buttons and functions typical of Japanese homes. Basically, it's like a nice hotel room.

In addition, what makes the rental so livable are its small but thoughtful touches. For instance, the minimalist decor, a rack for drying clothes, big windows for letting in lots of natural light, a digital doorbell, space under the bed for storing suitcases, and a bathroom sink that recycles water.
Best of all, the property is just 10 minutes from the central business district of Shibuya. Talk about location, location, location.

And the cost of rent? $1,750 per month. At first, it seems expensive, but this is in the heart of Tokyo. That price is a steal compared to its counterparts in San Francisco ($2,195), New York ($3,495), or Boston ($2,682). 

The video's commenters couldn't agree more. "I can live my entire life with this smart and compact home, less space to clean," said a follower. Another added, "This actually looks so cozy, I'd love to live here!"

Of course, there were jokes, too. "Biggest apartment in NYC."

BRB, just packing my bags for Japan!