I Use This Fast-Heating Electric Kettle Every Day and I Still Can't Get Over How Beautiful It Is
We
independently
select these products—if you buy from one of our links, we may earn a commission. All prices were accurate at the time of publishing.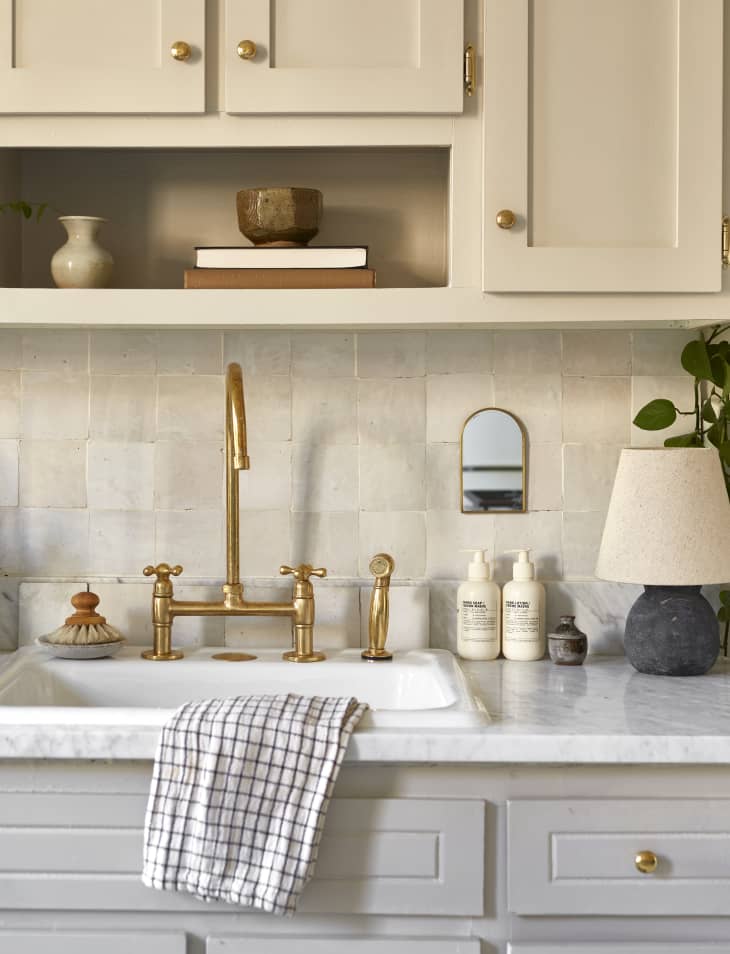 Ever since I moved in with my boyfriend last year, an electric kettle has become a staple in our household. Prior to living together, I never saw the use for an electric kettle — I simply made my coffee in my Mr. Coffee 12-Cup Coffee Maker and shared it with my then-roommate. But I switched to a French Press because it's more compact and my boyfriend doesn't drink coffee. He makes oatmeal every morning, and I need hot water for my French Press, so the electric kettle is our most-reached-for kitchen appliance in the mornings.
When I got the opportunity to test the Smeg Mini Kettle for an upcoming Best List, I immediately volunteered. As heavier electric kettle users, I figured we'd really be able to tell whether Smeg was worth its $150 price tag. I was mostly thrilled because, well, Smeg makes such aesthetically pleasing products. I could stare at their retro-inspired appliances for hours. If there's a colorful piece of cookware or cookware appliance, I'm immediately interested, especially because our kitchen is hideous. I love anything that detracts from the tan cabinets and clashing marble countertops.
The Smeg comes in black, cream, red, pink, pastel green, and pastel blue. The pastel blue is what we ended up choosing, but the pastel green came in a close second.
Upon unboxing, I was mesmerized by the sleek silhouette, the beautiful blue hue which was just as calming yet eye-catching as I thought it would be, and how lightweight the kettle was. My boyfriend's last electric kettle was a little on the heftier side.
The Smeg heats up in less than three minutes, holds enough water for my boyfriend's oatmeal and my morning cup of coffee, and is easy to maneuver. My problem with the previous kettle is that the base slid slightly when you took it on and off and the inside was stained. This isn't the case with the Smeg.
We've been using Smeg's Mini Kettle for approximately three months, and it still looks brand new, both inside and out. I love that the kettle automatically switches off after it reaches 212 degrees Fahrenheit, so I don't have to run over to unplug it. Our commerce managing editor, Tamara, owns the larger Smeg Kettle and says that she wishes she got the Mini, because it's too big. So if you're debating between the two sizes and are heating up water for one or two people, we say go smaller.
My boyfriend's only complaint is that he isn't able to see the water level from the outside, like he was with his old kettle, and mine is that the cord is a little cumbersome. I wish it was easier to wrap up around the base or there was an attachment to wrangle it, so it isn't awkwardly splayed out on our counter.
But overall, I'd say this kettle is worth the price tag if you're looking for a pretty and durable electric kettle that'll last for years.