This Editor-Favorite Cookware Brand Has Cool Cast-Iron Pan Accessories That Double as Great Gifts
We independently select these products—if you buy from one of our links, we may earn a commission. All prices were accurate at the time of publishing.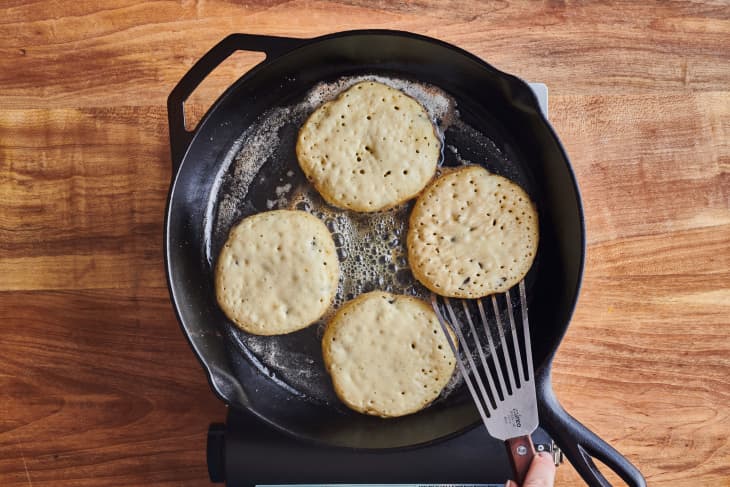 It's no secret that we're big fans of cast iron powerhouse brand Smithey. In fact, not only will you find us professing our love for its iconic No. 12 Cast Iron Skillet in an all-out love letter to the pan on our sister-site Kitchn, but you'll also see that this very same skillet made their list of the best cast-iron skillets, while the Carbon Steel Farmhouse Skillet made their list of the best carbon-steel skillets. Suffice it to say, this brand has yet to let us down. That left us wondering — what other gems does this brand have to offer? A quick look through the site led us to its well-stocked accessory section, filled with everything and anything a cast-iron devotee could want. From tempered glass lids made to go with any Smithey skillet to seasoning oil, cleaning kits, and even a holiday stocking stuffer set filled with bestsellers, it's a collection you won't want to miss. Below, we rounded up 10 of the best Smithey accessories you'll want to add to your kitchen arsenal today.