This Is What the "Ideal City" Would Look Like
We independently select these products—if you buy from one of our links, we may earn a commission. All prices were accurate at the time of publishing.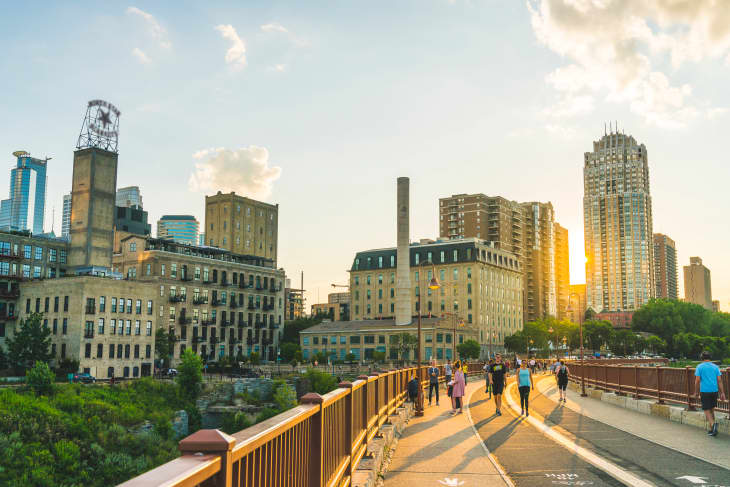 The climate crisis is an increasingly worrying concern, and there's no denying that something needs to change—and quick. We can all do our bit to tackle climate change and live a more eco-friendly life, like reducing our carbon footprint, recycle, and limit our usage of single-use plastics.
Follow Topics for more like this
Follow for more stories like this
SPACE10 has launched a new interactive exhibition to shed light on the crisis and how making changes at home and in our neighborhoods can make a big difference. The Ideal City 2040 visualizes how cities can tackle the climate crisis with solutions that also enrich the quality of life for its residents. Through binoculars, visitors can view three speculative cities that have be illustrated by artists Manshen Lo, Sébastien Plassard, and Wanjira Kinyua. The eye-opening project is part of the Barbican Centre's exhibition Our Time on Earth and will run from May 5 through Aug. 29.
The project shows what a more desirable urban future could look and feel like, and how we get there.
"Imagine if we could end the climate crisis in one generation while at the same time increasing the quality of life for billions of people? We believe we can—simply, by rethinking our cities. Our biggest challenge today is how to meet the needs of all people within the means of our planet," said Simon Caspersen, Co-founder of SPACE10, in a press release. "As the IPCC report states, cities are at the heart of the problem, but that also means they are at the heart of the solution. The Ideal City 2040 shows how we already have the tools and the know-how to make a difference. The only thing we need now is action."
Coastal City created a mixed and well-planned urban landscape, where everything its residents need on a daily basis is just a short walk away. Solar City took advantage of something they had an unlimited resource of: the sun. The city now powers all of its needs through clean, renewable energy. Finally, Garden City coaxed the natural world back into the urban fabric by 're-greening' the city.
For those who want to learn more about how changing the way we live and build communities can impact the climate, "The Ideal City," by SPACE10 is an important book that's an in-depth exploration of urban futures.