4 Ways You Can Think of Spring Cleaning as Self-Care
We
independently
select these products—if you buy from one of our links, we may earn a commission. All prices were accurate at the time of publishing.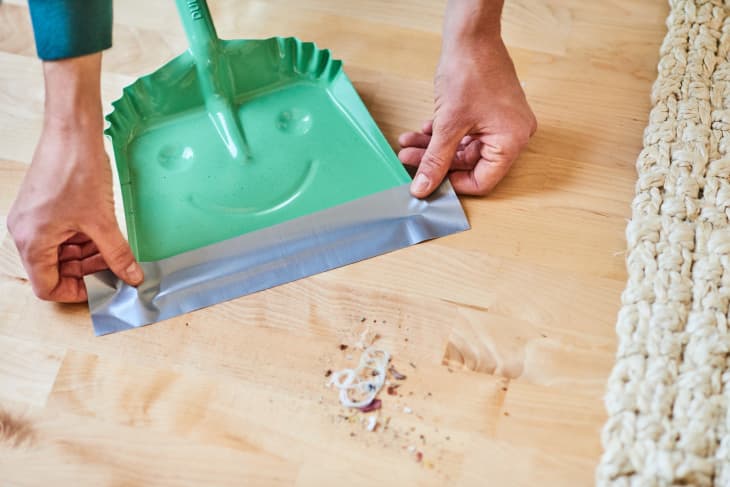 With the first day of spring behind us, warm weather and outdoor fun are just around the corner. And so is spring cleaning. It's a time when many will go through their homes, organizing rooms and spaces and decluttering their surroundings. 
If you haven't started your spring cleaning yet, here's one good reason to start: Spring cleaning can boost your wellness and promote the development of a variety of healthy habits for life.
Now, with so many people working, learning, and living from home due to the COVID-19 pandemic, the art of spring cleaning has become more important than ever. "There's a reason why organizing shows are so popular right now," explains Michigan-based mental health counselor Kelly Houseman. "You feel physically lighter when you're decluttering your house."
Feeling physically lighter, Houseman explains, can do everything from boost productivity to relieve stress. They're just two examples of the myriad of health and wellness benefits that spring cleaning can provide. For many, spring cleaning can be used as a form of self-care.
Professional organizer Andrea Wolf of Organize Detroit calls spring cleaning a "lifestyle." "It's not about labels and making things look perfect," she says. "It's about a healthy mindset."
If you're considering — or well into the process — of spring cleaning, here are four surprising wellness benefits you might enjoy and why you should make this seasonal routine a priority.
Your surroundings can lift your mood.
At a time when you're home more often than ever, it's essential to have a space that inspires and motivates you. "I really do believe that our surroundings have so much impact on our headspace, our mood, and everything that we do," Wolf describes. A clean, organized home, she says, gives people an opportunity to carry one less worry on their shoulders.
One study found that thinking and speaking negatively about clutter can send signals to the brain that cause sadness and anger. Experiencing clutter this way, the study finds, can actually make you cranky. "If we can declutter our outside world, it's a reflection of decluttering our brain as well," Wolf says. "There's a sense of control when you declutter because you're able to let things and it's empowering."
Decluttering can promote good sleep.
If you've laid awake at night, thinking about everything you need to get done, you're not alone. That's why spring cleaning matters, because it gives you one less thing to think about while simultaneously "decluttering" your mind of other worries, Houseman explains.
"A lot of clients will come to me with all these house projects to get done," she says. "That can lead to anxiety, too, because we're procrastinating and putting it off. Once we actually finish a task, though, there's such a feeling of accomplishment that it kind of gets the ball rolling."
Even something as simple as adding fresh sheets sees 75 percent of feeling more excited to go to sleep at night.
Clean spaces can encourage healthy lifestyles.
Your space has a profound impact on your lifestyle. Everything from your diet to your exercise habits can be impacted by clutter. Research shows that decluttered homes can help people make healthier snack choices. 
The way we feel inside and out, of course, then affects our lifestyle and overall quality of life. "One thing I've learned with my kids over this past year [of learning remotely] is that when they're feeling overwhelmed or stressed, I immediately go organize their rooms," Wolf says. "Those things have such a profound impact on our wellbeing and our productivity."
Organizing can boost your overall health.
Spring cleaning is a form of cardiovascular exercise. For example, if you're cleaning out your kitchen and sorting belongings into three piles — keep, donate, and throw away — you'll get a workout by the time you're done moving boxes to the curb or to a donation center.
Lifestyle adjustments like spring cleaning can also lead to changes in our mindset, Houseman explains. "There's such a link between physical and mental health. The endorphins released during exercise, for example, can help clear the mind and bring new focus to your life."