I Bought My Starter Home Right Before the Bubble Burst. This Market Is Giving Me Ugly Flashbacks
We independently select these products—if you buy from one of our links, we may earn a commission. All prices were accurate at the time of publishing.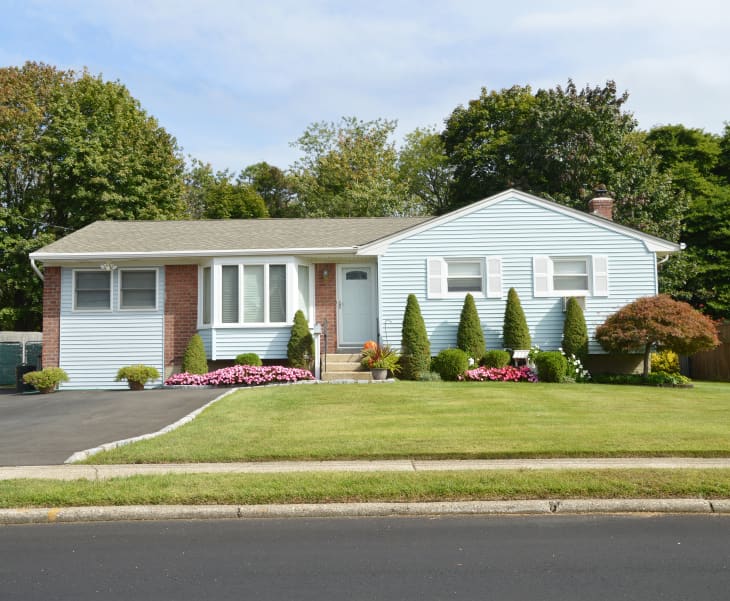 I purchased my first house in 2005 for $175,000. I was just 23 at the time (please don't do the math) and I was excited to finally move out of my apartment and into a place of my own. Although I was doing it by myself, I felt like I was in the perfect position to become a homeowner: the housing market had never looked better, interest rates (while high by today's standards) were lightyears lower than what they'd been when my parents purchased their first place, and I had a stable job working in the mortgage industry. I thought I knew exactly what to expect from buying my first home. Spoiler alert: I had no clue.
Follow Topics for more like this
Follow for more stories like this
I refinanced my mortgage just before the crash.
Thanks to inflated housing values, my home quickly accrued equity. Just two years after I purchased my four bedroom, one bathroom, single family home I was ready to tap some of the equity and start some major home renovation projects (I was dying to get rid of those green kitchen countertops and matching linoleum flooring). 
So in 2007, I refinanced and borrowed $220,000 with more than 12 percent interest, saddling me with a more than $2,000 a month mortgage payment.
When the market crashed I lost both my job and my equity.
The bursting bubble of the housing market completely took my financial legs out from under me. Not only did my career disappear almost overnight, but so did the value in my home. Sadly, once rates started dropping I was unable to refinance my way out of my high payment because the value of my house dropped so quickly that I quickly owed more than my home was even worth. 
Over the past two years, I've quietly cautioned the people in my life against buying a new home or maxing out their equity in a refinance. I've been scorned by the false promise of never-ending high values and the lure of using your home's equity, and I don't want the people I love to suffer the same fate. 
Today's buyers may not have to go through what I went through.
Fortunately, my concerns may be more fear than fact, according to Nicole Rueth, SVP and producing branch manager for The Rueth Team at Fairway Independent Mortgage Corporation. "Owners today have over $27 trillion in equity or 58 percent of home values," she says, adding that an estimated 38 percent of the homes are paid in full. 
Not only that, but she says that of the 62 percent of people who do have mortgages, 75 percent are at or under a 4 percent interest rate. "With the over $2 trillion in savings Americans have, many homeowners have enough cushion to hold onto their home and wait out any economic distress," she says. "This will keep discounted inventory off the market and home values relatively stable." 
In fact, Rueth is so confident that we'll avoid a repeat of the subprime crash that she says she's advising all first-time homebuyers to get in on the action. "If and when the economy slows, and interest rates decline, I believe there will be an increase in demand from prospective buyers waiting on the sidelines," she says. 
"A recession does not equal a housing crash, it simply means a slowdown in the economy and spending," Rueth adds.