The Frustrating Reason Why Homeowners Are Staying Put in Their Starter Homes
We independently select these products—if you buy from one of our links, we may earn a commission. All prices were accurate at the time of publishing.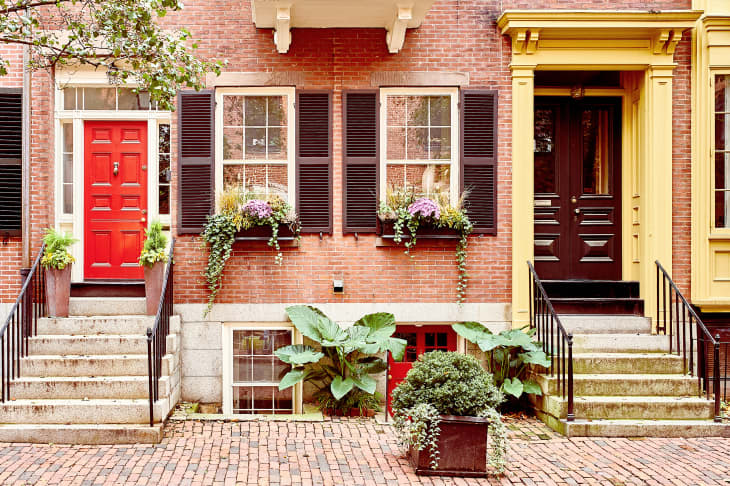 When Twanna Scoon bought her house 15 years ago, she was single and in her mid-20s. She planned to live in the 1,800-square-foot home in Maplewood, New Jersey, for five to seven years, then move somewhere new.
But, as so often happens, life got in the way and her plans changed. Scoon got married and she and her husband had their first child. Then, four years later, she gave birth to twins. The couple was delighted, but they went from a family of three to a family of five overnight, which made the house feel even smaller.
Though they've gone back and forth about whether to move into a bigger house with more land, the family has ultimately decided to stay put. With rising home prices and a lack of inventory, it just doesn't make sense for them to move — financially or logistically.
Instead, they're re-committing to Scoon's starter home and undertaking renovations to help make the house more comfortable for everyone. They've beefed up their outdoor living space in the backyard and are in the process of finishing the basement, which will give the family two additional living spaces to spread out — a rec room and a family room. 
"We saw it as an opportunity to cultivate something or curate something that really complements our family and our lifestyle," says Scoon, a 40-year-old senior manager and consultant who works with pharmaceutical companies.
Scoon is part of a growing contingent of American homeowners who've decided to stay in their current homes — rather than upgrade to something bigger, in a better location, or with more amenities — because of the increasingly challenging housing market, as well as other, more personal reasons. 
For many people, it makes less and less sense to move right now, even though that may have been part of the life plan a few years ago. Jen Osterhout and her husband bought their 100-plus-year-old home in Wakefield, Massachusetts, 10 years ago. Now, they have three daughters and just one "teeny, tiny" full bathroom to share among the family, says Osterhout, who writes about her experiences as a homeowner on her site Everyday Old House.
The 1,800-square-foot house is just too small now, and when they bought it, they had hoped to eventually upgrade to a home with more features, like a primary suite, central air conditioning, and walk-in closets; the family also wants to move a bit farther north of Boston. But even though they could sell their home for double what they paid for it (by Osterhout's estimates), they can't afford to buy anything else. Osterhout expects that they'll have to stay in the house for at least the next two years.
In the meantime, they've installed a new roof and furnace, painted the home's exterior, expanded and repaved the driveway, refreshed the bathroom, installed fencing, refinished and expanded the deck, and did extensive landscaping work, among other projects.
"We are not willing to play the current Massachusetts market, which appears to be an all-cash, no contingencies, no inspections — even with an aged housing stock — going at well over asking price market," she says. "Plus there are no houses on the market to consider."
This issue is even plaguing real estate agents, who know the ins and outs of the market better than pretty much anyone. Todd Maloof, a real estate agent in New Jersey, bought his two-bedroom, two-bath condo in 2017 with his now-wife, Elizabeth. They welcomed their daughter Olivia about six weeks into the pandemic.
"(The condo) was plenty for what we needed at the time, but now that we have an active 2-year-old running around, the walls are creeping in on us every day," says Maloof.
The family is stuck. They want to move to a bigger house in the suburbs, but prices are incredibly steep, so they've resigned themselves to living in their starter home condo until the time is right. Still, they're staying optimistic and viewing this as simply a short, slightly cramped chapter of their lives.
"This is just a blip in time and I'm hopeful that the market will level off, things will cool down, and it will get easier for the average person to buy a home and not have to compete with 35 other people," says Maloof.