One Designer Created a Suitcase That Turns Into a Bedside Table
We independently select these products—if you buy from one of our links, we may earn a commission. All prices were accurate at the time of publishing.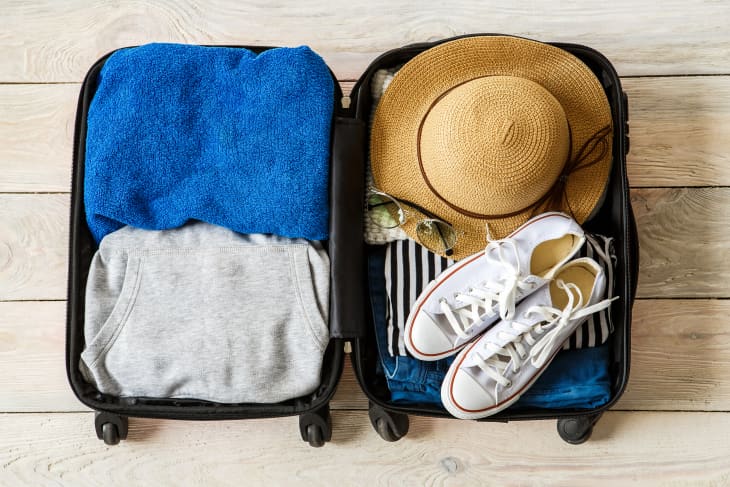 One of the hassles of travel is having to unpack upon arriving at the hotel, and then having to repack again before leaving. A new kind of suitcase, however, plans to change all that.
Follow Topics for more like this
Follow for more stories like this
British designer Mark Mitchell has made a suitcase that you'll never have to unpack ever again. The luggage is designed to double as a bedside table, complete with compartments that function like actual drawers. What this does is that it organizes your belongings more neatly than conventional zipped compartments, allowing you to retrieve stuff without having to rummage. 
The result is that you'll no longer have to take your clothes from the suitcase and store them in the closet, then do the reverse when you're leaving. It makes settling down, as well as going home, way less troublesome.
According to Mitchell, he came up with the idea for it after noticing that travelers are hesitant to unpack their belongings for fear of leaving something behind. 
"I wanted people to feel truly comfortable while traveling. At the back of every traveler's mind is this slight anxiety that you forgot to repack something. I don't think that should ever overshadow the amazing experience of seeing and living in a new place!"
And if you live in a small apartment with limited storage space, you can use the suitcase as a real bedside table. Its handle can even light up just like an actual lamp. It helps that the bag looks fancy; no one will ever suspect that it's a piece of luggage.
Unfortunately, the suitcase is only conceptual for now, but fingers crossed that Mitchell makes it available for order soon.