4 Surprising Things You May Not Know About Getting Home Insurance
We
independently
select these products—if you buy from one of our links, we may earn a commission. All prices were accurate at the time of publishing.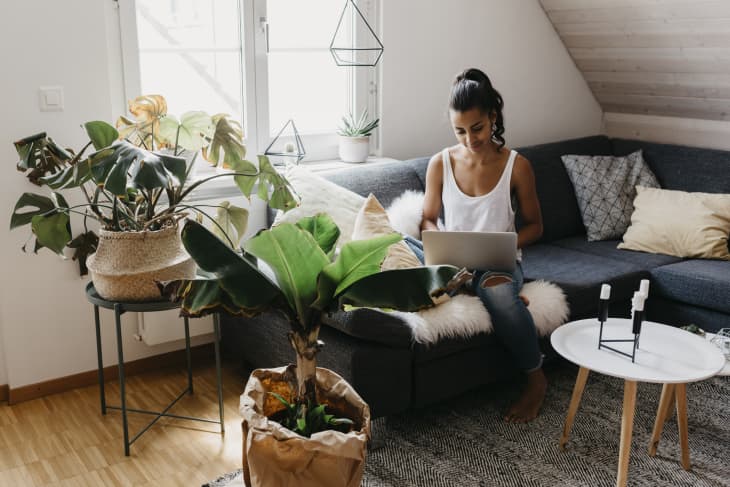 On the day we were moving into our new home, as we struggled to dismantle our sofa so it would fit through our front door, a stranger with a clipboard showed up. We quickly found out that he was there on behalf of our new insurance company, and he was checking to see if our new home had any liability concerns. 
As it turned out, there were a few issues: we had to provide proof of the slope of our flat roof, for example, which we were able to do with a copy of our home inspection, and we had to go through a mitigation process before our policy was considered to be fully enacted. It never occurred to me that there could've been an issue that made our property uninsurable even after it'd passed a home inspection, been appraised, and then signed off on by our mortgage company.
I learned there are many things that homeowners might not know about their insurance until they have to deal with them for the first time. Oliver Szylke, an insurance agent with Key Palm Insurance, shares some of the most common things his clients are surprised by when it comes to insuring their home. 
Your insurance doesn't kick in until after you've paid your deductible.
It's part of every insurance policy, yet Szylke says it's the thing customers are the most surprised by when it comes to filing a claim. "Normally there is at least a $1,000 deductible (which can go as high as $2,500 [or] more when it comes to hurricanes), before the insurance company would step in and pay anything," he says. That means if an insurable event happens on your property, and your deductible is $2,500, you would need to pay the $2,500 out of pocket before your insurance policy begins to pay out on anything above the cost of that deductible. "I think many people understand the concept, but they don't realize how large the claim needs to be in order for insurance to be a viable option."  
Upgrades, updates, and replacements aren't usually covered. 
Szylke says a lot of people forget that their insurance is in place to cover sudden and catastrophic losses, and not to replace things that have worn down over the years. "Many people want to file claims for deterioration, or maintenance problems over time (like a new water heater or new AC unit), but the insurance does not cover that." In short, if your 30-year-old roof needs to be replaced it isn't likely to be covered… unless it needs to be replaced because a tree fell on it, that is. 
Your personal belongings are likely underinsured… by a lot.
On most policies, an insurance agent will calculate the insurable value of your property and then use a percentage of that amount to determine what your "personal property and contents" coverage should be. What they come up with is a number that Szylke says is rarely sufficient for covering the actual cost of replacing these items. To offset this, he suggests keeping receipts for any furniture, clothes, appliances, or other big ticket items you purchase so you have a fairly accurate idea of their worth when it comes time to update your policy each year.
The cost of paying for insurance you don't use is less than the cost of needing insurance you don't have.
Your mortgage company or landlord likely requires you to carry an insurance policy, but even if they don't, you should. "Paying $1,500 a year for a home insurance policy, or $200 a year for a renters policy, would not break the bank for most people," Szylke explains. "[But] if you did not have insurance, and had to cover $80,000 in damages, it could potentially ruin you for years to come."