This $20 App Is Proof You Can Get a Seriously Effective Workout Done in Under 30 Minutes
We independently select these products—if you buy from one of our links, we may earn a commission. All prices were accurate at the time of publishing.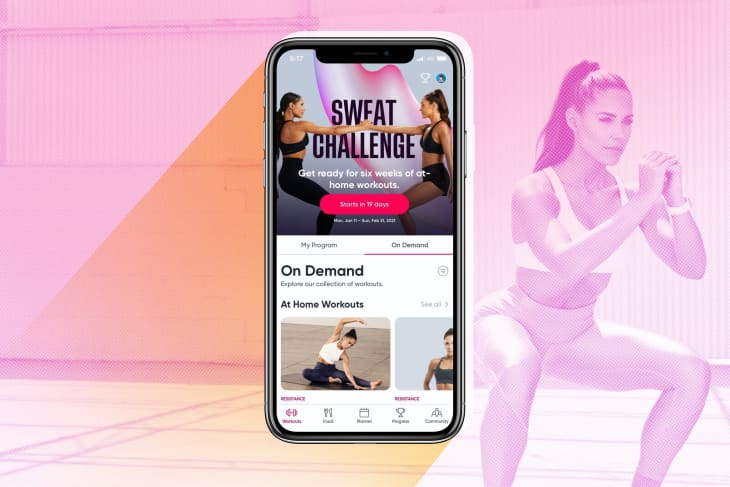 For years, I was the kind of person who thought that working out for longer meant I was getting a more effective workout. Back when hitting a gym was the norm, I'd often "stack" my classes and hop from the group fitness studio to the spin room for a marathon sweat session. The gym was my home away from home — and it was a habit that was both eating away at my time, and setting me up for plenty of overuse injuries.
Follow Topics for more like this
Follow for more stories like this
Yet it wasn't until stay-at-home orders inspired a surge of at-home workouts that I began to understand that my routine was both unsustainable and likely doing more harm than good. Plenty of studies have documented the ways in which shorter workouts are just as effective, and sometimes even better for you and your goals than longer ones. And given how unappealing it seemed to perform endless crunches from the same corner of my living room for weeks on end, I knew I needed to find a substitution that was quick, effective, and motivating enough to stick with.
That's why, sometime in mid-March of 2020, I downloaded the Sweat app, an Instagram-famous program with over 30,000 glowing reviews on the Apple app store. (How famous is it? Co-founder Kayla Itsines has over 12.7 million followers on Instagram alone.) I figured that so many devoted users couldn't be wrong, and signed up for the app's $20 monthly membership.
The app works by asking you to pick between one of several fitness tracks — there's everything from Kayla's signature BBG workouts, to high-intensity and heavy-weight options, as well as newer barre and yoga options, taught by a variety of instructors. Each week, the app updates with a new set of workouts to complete, depending on your track: Some might focus on lower body, upper body, and core, while others are focused on more targeted muscle groups. The app also helps you track cardio sessions — anything from a daily walk to a more intense cardio blast counts here — as well as actually encourages you to foam-roll, stretch, and take a rest day.
And did I mention that most workouts clock in at under 30 minutes… and they're seriously effective, no matter your skill level or the amount of equipment you own? By the end of almost every workout, I was dripping in sweat, and over time found myself becoming stronger.
Because the Sweat app offers you new workouts every week, there's little chance you'll get bored. The only time I felt a bit of ennui creep in was after following the BBG program for 18 (!) weeks — the 28-minute format, which is separated into alternating seven-minute blocks and three rest breaks, had begun to drag on me. All it took was selecting a new workout track — I chose Kelsey Wells' PWR at Home program — and I had the opportunity to discover a new workout format all over again.
I still miss the vibe of a group fitness studio, and am itching to see my friends during a workout class in the coming months. But even when it's safer to go back to the gym all the time, I don't know if I will — my personal trainer now lives in my phone, and they're always thinking up a new routine to keep my muscles guessing… all for a fraction of what my old gym membership once cost.