This Handy Tape Measure Hack Gives You Two Tools in One
We
independently
select these products—if you buy from one of our links, we may earn a commission. All prices were accurate at the time of publishing.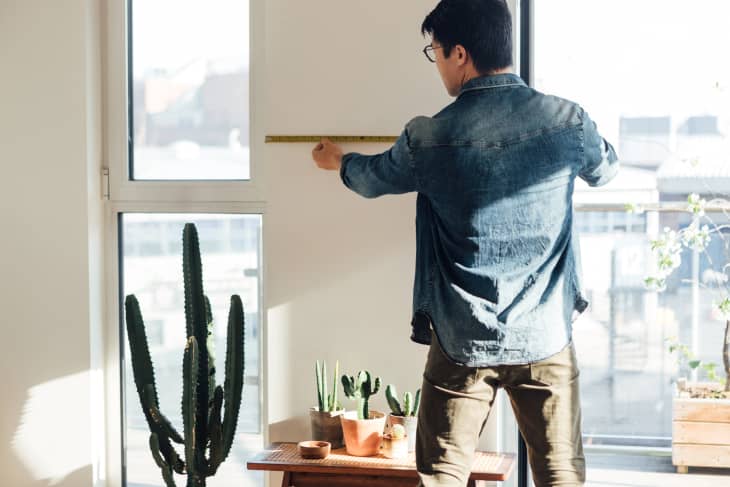 One of the most important tools everyone — renters, homeowners, casual DIYers, experienced project enthusiasts — should own? A tape measure. It's essential for almost any project you can imagine, and even if you never once pick up a hammer in your life, you'll absolutely need a tape measure to be able to effectively purchase furniture that actually fits your space.
You might have heard before that tape measures have a few hidden features — in fact, AT has written about some of those secret tape measure superpowers ourselves. But here's one that's been making the rounds on TikTok that was news to me: Did you know that in a pinch, your tape measure's rubber bottom can actually be an eraser?
If it sounds a little too wild to be true, know that there are some caveats. For one, you need to be working with a tape measure that actually has a rubber bottom, like this one — none of those with full metal casings, unless you want to leave scratch marks in your wake. You will also find that this doesn't work on every material. Drywall, as we tested above, is not a contender; the black rubber will only leave a bigger mark behind. On wood, though, it's a winner — very helpful if you're building things like garden beds, picture frames, or wood tables.
For best results, rub with the grain of the wood, rather than against it. That allows the rubber to get in between the grain lines to grab the graphite (whereas going against the grain means it's easier for the rubber to skip over the markings you're trying to erase). 
It's a small trick, but it sure can be a handy one! Next time you're working on a project and you're short a pencil, pull out your tape measure instead and let it work a little magic.

Buy: Stanley Tools 35-Feet Tape Rule, $27.49