Here Are the Best and Worst Days for Thanksgiving Travel
We
independently
select these products—if you buy from one of our links, we may earn a commission. All prices were accurate at the time of publishing.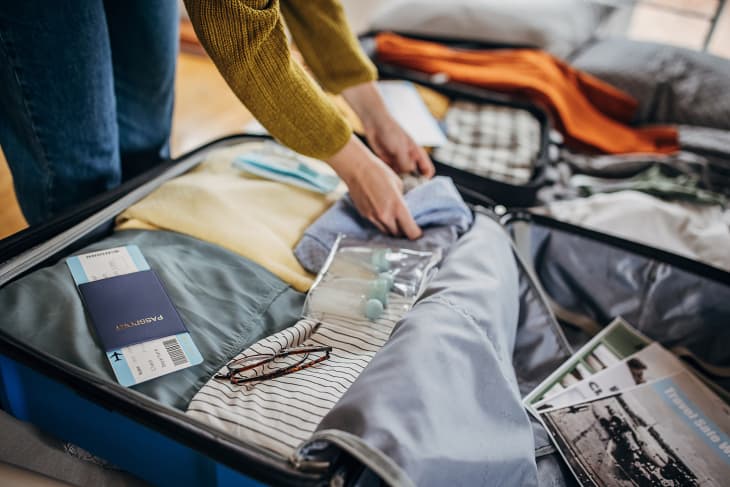 Once September is over, the seemingly endless holiday season begins, and it's a good time to start thinking about your travel destinations over the next three months. Visiting the airport during the holidays can subject travelers to overbooked flights and cancellations, but it's possible to avoid a majority of these problems by booking your travel early.
Phil Dengler, the co-owner of The Vacationer and avid traveler, suggests that it's important to book flights over Thanksgiving and Christmas as soon as possible. Due to limited seats, a majority of holiday travels are usually booked during the summer to avoid sold-out flights, but you still have time. Dengler sees Halloween as the cutoff date for buying a reasonably priced ticket on a Thanksgiving flight, but he suggests aiming to book by the end of September. 
As for Christmas, book them before Thanksgiving, but according to Dengler, the best deals are currently happening now until Halloween. You can put off purchasing that Halloween costume you've been looking at, but think twice before you procrastinate your holiday plans.
Sometimes it can be difficult to plan around vacation time, annual days off, and an adequate amount of time with your loved ones during Thanksgiving, but the worst days for travel that week are usually November 22 and November 26. Traveling right before or after the back-to-back Thanksgiving and Black Friday might not be the best price for your wallet (not to mention the abundance of travelers), so try flying as far in advance as you can.

November 19 to November 21 and Thanksgiving Day (November 23) are the recommended days for departure, and Black Friday (November 24), November 27, and November 28 may be your best bet for returning back home. Sacrificing a little bit of time at the dinner table may be a stress-free move that you won't regret. 

In case you're looking for more travel tips, Dengler's complete guide to holiday travel is available on The Vacationer. Now that you've received some exclusive tips for flying during Thanksgiving, book your flight early next year! Time to start packing all of your carry-on essentials for a seamless flight.