The Best Color to Paint Exterior Trim, According to Real Estate Agents
We independently select these products—if you buy from one of our links, we may earn a commission. All prices were accurate at the time of publishing.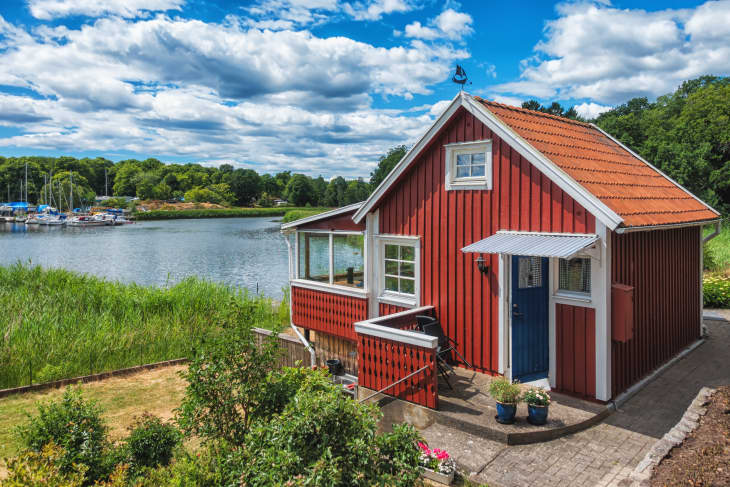 When I put new siding on my home before I sold it, I knew I wanted something that stood out in my neighborhood and caught the eye of anyone going past. So in a sea of pale yellow and white homes, I opted for a bold, cabin-esque red. The red went everywhere — on the siding, on the trim, around the windows. It never occurred to me that I could have amped the appeal up even more if I switched to a different color trim. 
Follow Topics for more like this
Follow for more stories like this
Don't make the same mistake I did. Paint your trim a different color than the rest of your home for some exterior intrigue. Just make sure you're doing it in the right color. The possibilities are endless, but real estate professionals recommend one single color for trim over and over again.
That's right — just plain white. It's crisp and serves the purpose well to showcase your home.
"Think of it as the frame that surrounds the artwork," says Coldwell Banker Warburg agent Christopher Totaro. "White is the best choice if you are looking for that crisp, clean look. It has a wide appeal and may cost less to paint — especially if your window trim is white."
"White goes with everything and looks clean and classic and tasteful next to pretty much every color," he says.
And be sure you're using the right paint finish, as well. Go for a semi-gloss or sateen — it'll be easier to clean. A full gloss can be jarring to look at, so avoid that.
If your house has shutters, though, the trim color can change. The best choice then is black, so the rest of the home can stand out.
"Black shutters and trim on a white or stone façade look stunning," Totaro says.
Want a pop of color? Broker Ellen Sykes suggests bringing it in with your shutters or front door.
"You have an almost unlimited choice of shutter colors, even on homes that are not painted white or stained," she says. "Choose a color that coordinates well. Stay away from yellow, purple, and orange, all colors that do not hold up well over time. Use one of these colors, and you'll be repainting in a year. If you want a bit of excitement, a red [front door] is always good, and I have seen purple used well on front doors as long as the house is a dark shingle."