5 Things I Learned from The Home Edit's New Book, "Stay Organized"
We
independently
select these products—if you buy from one of our links, we may earn a commission. All prices were accurate at the time of publishing.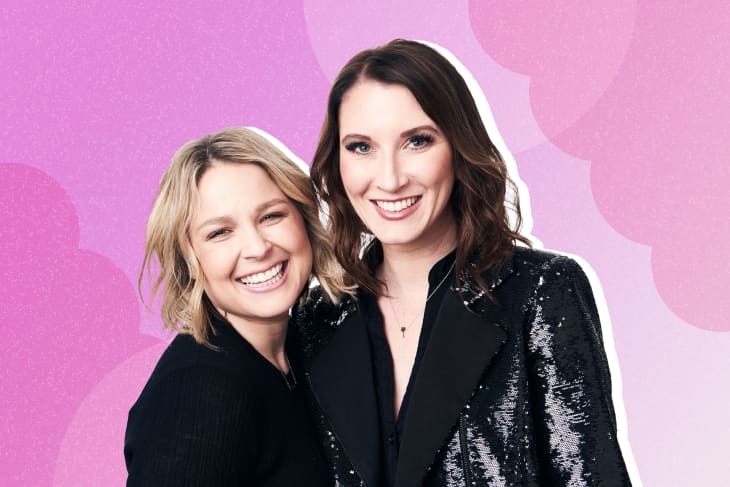 From Netflix to the page, Clea and Joanna are ready to help you get your life organized. So it's no surprise that the dynamic duo, who rose to stardom by helping some of Hollywood's biggest stars avoid big messes on their 2020 streaming series, Get Organized with The Home Edit, are back with another book: The Home Edit: Stay Organized: The Ultimate Guide to Making Systems Stick. 
This one takes a bit of a departure from the dramatic before-and-afters they're known for. Instead, they're more focused on staying organized vs. getting there in the first place. Apartment Therapy checked out the new release to see if their tips and tricks can help keep our closets, cabinets, and lives in order for good.
When it comes to organizing your home office area, not all documents are created alike. While you obviously need to hold onto hard copies of some classics (birth certificates, passports, etc.) some things are just not needed anymore because of the internet. Instruction manuals, maps, bank statements, insurance benefits, and warranties are five things you can shred immediately due to their easy accessibility online.
2. One-touch timing is enough.
The home office can be a very personal space. But when it comes to tackling your work day, the book advises following the "touch it once" rule: "Pick it up, look it over, file it away," it reads. This will minimize the amount of clutter that accumulates day to day. They also recommend dedicating five minutes at the end of every workday to putting things back where they belong.
3. Put a lid on it (or don't).
Clea and Joanna are divided on the topic of lid storage. "Clea believes that lids and containers should be stored separately because it's a better use of space and everything can be put away without being completely dry," the book reads. On the other hand, "Joanna believes that lids and containers should be stored together, so you can keep a whole set together without having to search for a match later." So who's right? According to the book, neither of them. The best system is the one you're able to adhere to religiously.
4. You've got mail, so deal with it.
Follow their 4-D system for keeping your email inbox in check: (do, delete, delegate, or defer). "Seriously, delete as many as you can," they wrote. Also, turn off the notifications for new emails and social media alerts to avoid distractions. "Set aside a time once a month to unsubscribe to all unwanted emails," the book reads. "Set up filters for incoming emails. Create a new email address for promotions and another one for receipts."
5. Consider your stations.
Whether it's the pet station or baking station, every kitchen needs a station filled with the items you use regularly. Most of us will lean on the coffee station, which Clea and Joanna call "the MVP of the house every single day." (It's home to everything from coffee or tea to mugs and the electrical kettle.) But stations can be anywhere — other options include a dishwashing station or a wellness station, as one client requested in the book. The station that works best is the one you're going to use and keep tidy.