These Are the 5 (Unexpected) Cities Gen X Wants to Move to in 2021
We
independently
select these products—if you buy from one of our links, we may earn a commission. All prices were accurate at the time of publishing.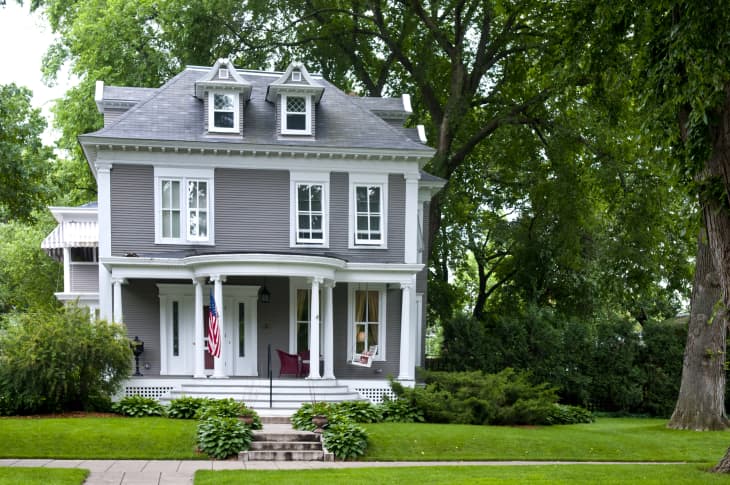 While Gen-Zers and Millennials have spent the last few weeks arguing on social media about side parts and skinny jeans, Gen X has been preparing for some serious move-making. Easing into their 40s and 50s, this generation is planning their next steps, setting themselves up for a comfortable eventual retirement and entrusting their Gen Z children with saving the world one TikTok at a time. A recent study by Cinch Home Services discovered the cities where Gen X is planning to move in 2021, and the results surprised me.
The folks at Cinch Home Services surveyed 1,026 people nationwide to determine housing market insights. About half of Generation X respondents reported planning to move during 2021, just slightly fewer than millennials and about 20 percent more than Baby Boomers. The Gen-Xers are in a unique position to encompass both those who are expanding their young families and those who are preparing to send kids off to college and ease into empty nesting. 
The survey's results for places millennials are looking to move were predictable: Los Angeles, New York, Austin. But I was a little surprised to see that my Gen X superiors are looking at some slower-paced locations along the coasts for their next move. The top five cities where Gen X plans to house hunt include Charlotte, North Carolina; Tampa, Florida; Raleigh, North Carolina; Seattle, Washington; and Portland, Oregon. 
After some thought, I can totally see the appeal of these places for Generation X. This is a generation of folks who have been through a lot. With so many Gen-Xers growing up in dual-income homes, this generation learned independence at a young age, while also bearing witness to life-altering news cycles and the complete transformation of industry through computing. That's enough to send anyone headed for quieter hills — not to mention that they're always sandwiched between Millennials beefing with their Baby Boomer parents!
Each of the Gen X respondents' top five preferred cities have populations of fewer than 1 million residents but remain well-known metropolitan areas. Homeowners can enjoy both quiet neighborhood life and close proximity to high-quality restaurants, convenient airports, and excellent hospital systems. Practical as ever, Gen X respondents found locations to prepare for the distant future while also enjoying leisurely present. 
I've always looked to my slightly-older, infinitely-cooler Gen X cousins as role models — or the occasional cautionary tale — and I've got to say, they're doing this right. So while I live out the rest of my 30s saving for a home in Austin, Texas, I'll also keep these cities in the back of my mind for later on down the road. And now that I've spent more time than I expected today talking up Gen X, I'm off to my regularly-scheduled programming: reminding my Boomer parents how to download PDFs and wondering if my inability to navigate TikTok makes me ancient (it does).