The Biggest Thing Your Neighbors Judge You For — And How a Real Estate Agent Says to Fix It
We
independently
select these products—if you buy from one of our links, we may earn a commission. All prices were accurate at the time of publishing.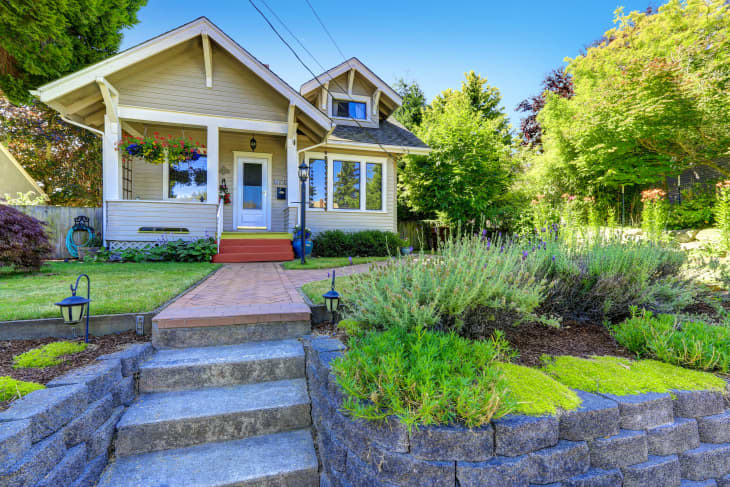 Homeownership comes with lots of responsibilities: making monthly payments, furnishing your space, and keeping up with maintenance, to name a few. Getting to know people in your community is one big return on these investments, but it turns out homeowners also have a unique responsibility to their neighbors, too. 
According to a 2022 survey by OfferPad, people tend to resent their neighbors for having messy yards. "Interestingly, when it came to messy or unkempt properties, which 65 percent of respondents told us they've lived next to at some point, they'd be willing to spend an average of $180 to clean up a neighbor's yard or home," reads the report. One in 10 respondents even said they'd pay more than $400 to improve a neighbor's yard.
Why, you ask, are messy yards such a big deal? "I always say it's a direct reflection of who you are, but it also falls on the whole neighborhood," says Brandon Tyler, a Milwaukee-based Realtor with Mahler Sotheby's International Realty. "One house that's not taking care of their curb appeal can be an eyesore in the neighborhood, potentially affecting other property values and the overall market value of the area." 
The good news is, you don't have to invest your entire savings (or sacrifice every weekend) in hopes of a perfectly manicured yard. Tyler says a few simple tasks can go a long way in maintaining your curb appeal and keeping your neighbors happy. 
Keep up with yard maintenance. 
Maintaining your yard can go a long way. Tyler suggests ensuring your grass is cut before it gets too long (and in the winter, stay on top of shoveling your walkways). If you have the tools, edge your sidewalks to create clean lines. Adding fresh mulch once a year is also an inexpensive way to keep things looking fresh. "It borders your home and adds a bit of personality," he says. 
Clean your yard like you do your home.
Just like you clean the inside of your home, Tyler recommends routine cleaning of your outdoor spaces. Trim your shrubs and trees every couple of months so they don't overtake your yard, and pull the weeds in your lawn and garden. If you have a hose or pressure washer, spray down your sidewalk and front porch every now and then. "You don't have to put in a whole new patio or pour new concrete," Tyler says. "These little things can be really impactful." 
Keeping things clean is the most important, but if you want to go the extra mile in adding curb appeal, add a potted plant to your front porch, and if you have a garden, plant a few easy-to-keep-up perennials in front of your home. 
Chances are, both you and your neighbors will appreciate your effort. And if you ever decide to sell, your efforts now will make your home all the more appealing to potential buyers. "When someone drives by a home in a certain neighborhood, the first impression is long lasting," Tyler says.