6 Things to Know About Buying a Condo This Spring
We
independently
select these products—if you buy from one of our links, we may earn a commission. All prices were accurate at the time of publishing.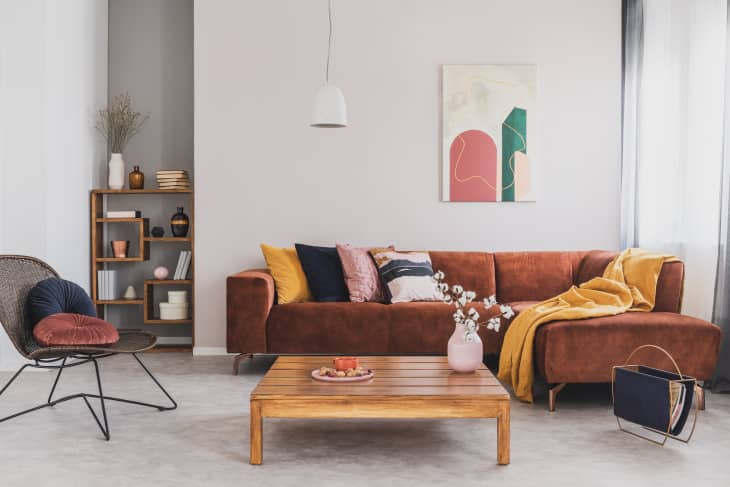 More time at home and ongoing remote work have played a large part in the real estate boom over the past few years. And both factors made single-family homes more appealing than condos for buyers in search of additional square footage and outdoor space — which led to condos in many big cities sitting on the market and their buyers finding more leverage to command a reasonable offer price. That was great news if you were navigating the puzzle of waived inspections and all-cash offers, but not so great if you were on the selling end, hoping to trade in your efficient condo for a four-bedroom home in the 'burbs. 
But, agents say, the 2022 real estate market could tempt condo buyers back into urban areas, particularly in pursuit of comparative deals and more affordable housing in booming cities. 
Broker Becki Danchik of Coldwell Banker Warburg predicts that a stronger condo market could be waiting in the second quarter of 2022. She says, "The recent activity we've seen in the condo market is a prelude to what's to come over the next several months, especially with the spring market around the corner. I expect more inventory and for it to be absorbed quickly." 
Here are six tips for navigating the condo market this spring and summer, including how to find a seller open to negotiation and what to watch out for in the longer-term. 
Keep an eye on what's not selling.
When there's low inventory and high demand, your best shot at a deal could be looking where others aren't. Noah Rosenblatt, co-founder of UrbanDigs, has a critical piece of advice: "While most buyers focus on fresh new inventory, try searching for properties that are not selling, and sort by 'days on market.'" This is especially true in the condo market, which hasn't seen the same huge swings as single-family homes. These are sellers who are more motivated and may be open to steeper negotiation. 
Look at current inventory.
Miami Beach–based Compass agent Alex Algarin suggests condo buyers take a data-driven approach to their search. He recommends considering the current inventory and how long it would take to sell all of those units given the asking price. That number gets at the present negotiating power and, in many places, it's a positive outlook for buyers currently. Speaking to his local market, he says, "As of January 2022, Miami Beach alone has 5.8 months of inventory for condos priced $600,000 to $1 million, which suggests property values will continue to appreciate at a moderate rate."
Note that demand may change as travel restrictions ease. 
NYC-based Compass broker Kimberly Jay predicts that the low demand condos have seen over the past two years will shift this year. Jay says,  "As COVID-19 restrictions ease, especially travel restrictions, I expect the return of foreign buyers, increasing the demand for condos." How should local buyers prepare? She advises having a pre-approval in place, as well as a real estate attorney, so you can remain competitive even if buyer numbers swell.
Consider trends that could disrupt historic seasonality.
While <a rel="noreferrer noopener" href="past%20trends%20can%20help%20buyers%20and%20Realtors%20anticipate%20market%20changes,%20sweeping%20shifts%20in%20<a%20rel=" noreferrer noopener https: target="_blank">in Miami, where Algarin is, they've seen an influx of new residents driven by warm weather and a booming tech sector. He says, "Unlike past years, Miami Beach has almost reached capacity for waterfront properties. Seasonality is not as evident and many have made Miami Beach their primary residence, impacting the velocity and availability of sales."
Beware of real estate taxes.
Even if you think you're getting a great deal on a new-build condo that's remained on the market for a few months, don't forget to factor in real estate taxes and how those might fluctuate. NYC-based Compass agent Isil Yildiz says, "If you're buying new construction, beware of real estate taxes. New development is advertised with estimated taxes, and buyers won't know the actual tax assessment until much closer to the sale closing."
Yildiz recalls seeing projects where the assessed taxes ended up being 40 to 400 percent higher than estimated and advertised — that may not be a risk you're willing to take.
Ask to see minutes from recent HOA meetings.
If you've found an unbelievable deal in an older building, there's another piece of advice you should heed before celebrating your newfound condo ownership. Shannon Kutchek of the Smothers Group with Compass says, "Request recent minutes from the homeowners association to get a glimpse into possible future special assessments." Monthly HOA dues can tick up quickly when the building needs a new roof or elevator.