I Used This Service to Give My House a Deep Cleaning — and It's the Best Decision I Ever Made
Apartment Therapy received compensation for this post, which was written and edited independently by our editorial team.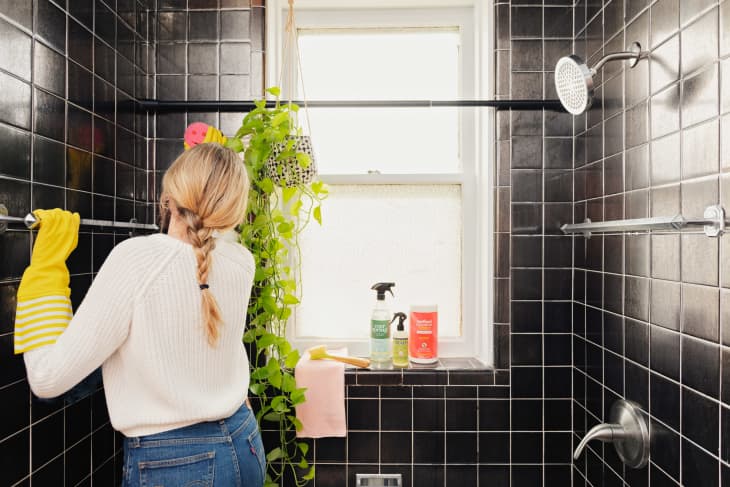 When it's time for a big project, like painting your place or giving it a really good deep clean, just finding someone reliable who can help you out can feel like a project of its own. I know from some recent experience: Back in November, I wanted a deep house cleaning of our new house ahead of the holidays. We moved to a new place in the fall and while our house was really pretty clean at move-in, I'd been putting off a deep clean for months and wanted to get it in tip-top shape ahead of the festive season.
I decided to try Thumbtack, an app (and a site) that instantly connects you with local professionals with the right expertise, availability, and pricing for pretty much any project you're working on. You can get help with anything from local moving to appliance repair, or even find a food truck for your next socially distanced event. Thumbtack let me try their house cleaning services for free, but the app is always free to download and check out.
It took just a few minutes to input my project details, such as how many rooms and bathrooms needed cleaning. I also had the option to add on additional services, and was extremely excited to see that fridge cleaning was an option. Our fridge's veggie drawers are usually full of more kale crumbs than I care to think about, so that was a definite plus.
Within minutes, I received multiple quotes from local service providers, along with their availability. You can chat with providers via the app to ask questions or hammer out details, and the great thing about Thumbtack is that you're totally in control—there's no obligation to book a service until you're 100 percent confident that you've found the right provider.
After reviewing all the quotes I received, I decided to hire Athemba Hoff, founder of Spot of Perfection Cleaning. Thanks to Athemba's solid 4.9-star rating, her status as a Thumbtack "Top Pro," and her many glowing reviews, I felt confident booking her services.
And I'm glad I did! While I consider myself a relatively good housekeeper, Athemba put my cleaning skills to shame. She showed up right on time, with all the equipment and supplies she needed to get the job done. She wore a face covering the entire time (as did I), and was really courteous to maintain a safe distance, which is super important right now. After getting a tour of our place and asking about any trouble spots (hello, fridge drawers!), she got to work. All in, it took her about three hours to clean our three-bedroom house.
After she was done, I paid her via Venmo and she was even thoughtful enough to take out the trash and replace the liner! Our glass-enclosed shower had never been so spotless, our hardwood floors had never been shinier, and every last kale crumb had been removed from our fridge's veggie drawers. To be honest, I was skeptical to begin with, but hiring a pro to give our space a really good deep clean might just be the best decision I've made in a while.
Overall, I'd say Thumbtack is the best way I've found to quickly and easily get in touch with local service providers who can help out with a very, very wide range of home projects. Given how great my first experience with Thumbtack was, I've already started using the app to help tackle my next big project: a whole-house interior paint job.