The Top TikTok Home Trends That Will Increase Your Home's Value, According to One Survey
We independently select these products—if you buy from one of our links, we may earn a commission. All prices were accurate at the time of publishing.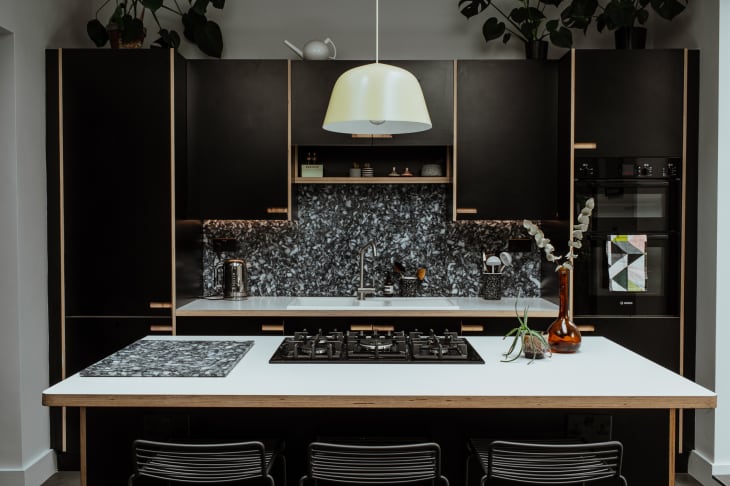 It's hard to keep up with the latest TikTok trends, but here's one reason to try.
Follow Topics for more like this
Follow for more stories like this
Rated People, a U.K.-based online marketplace for local tradespeople, has published a report revealing the top home decor trends on TikTok and Instagram. Then, the company surveyed potential homebuyers to see how much extra they would pay for each of the trends if they were in their new home.
"We looked at hundreds of home improvement trends and created a popularity score for each one by combining the total views on TikTok, with the number of hashtags on Instagram, and the annual U.K. search volume on Google," the site said. "We then ranked the trends to reveal the top 20 for 2022."
Unsurprisingly, in first place is the home office. With the rise of remote work, many buyers now want a dedicated place in the house where they could focus. Having such a feature could up your selling price by $7,697.
In the second and third spots are improvement projects related to the kitchen. Adding a pantry could add $6,959 to your home's value, while an outdoor kitchen could be an additional $6,869. If you're up for remodeling your bathroom, adding some pink could net you $5,437.
Much of the list includes neutral palettes and natural materials, like herringbone floors and living walls. But more importantly, any of them could increase your asking price by at least $5,000 each. 
Home office ($7,697)
Kitchen pantry ($6,959)
Outdoor kitchen ($6,869)
Vintage furniture ($6,821)
Neutral decor ($6,682)
Flagstone floor ($6,681)
Herringbone floor ($6,630)
Cottagecore decor ($6,534)
Grandmillennial decor ($6,525)
Maximalism ($6,520)
Green kitchen ($6,459)
Living walls ($6,362)
Wall paneling ($6,181)
Japandi decor ($5,966)
Dark kitchen ($5,934)
Color blocking ($5,773)
Painted arches ($5,709)
Green walls ($5,670)
Pampas grass decor ($5,564)
Pink bathrooms ($5,437)
So, the next time you're looking for inspiration for your home renovation (and a bump in your return on investment), you know what to do: just open your TikTok app.