There's an Ideal Time of Day to Tour an Apartment, According to Real Estate Agents
We
independently
select these products—if you buy from one of our links, we may earn a commission. All prices were accurate at the time of publishing.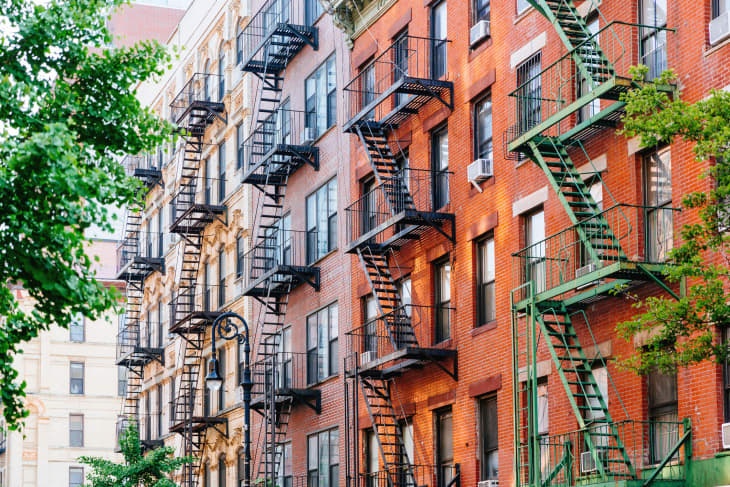 If you've watched any home-themed reality TV program for even a few minutes, you know that staging a property can help it sell quickly. But no matter how attractive your apartment looks, there's another thing you must consider when wooing a prospective renter or buyer — the time of day you show it. 
Don't worry, there's no precise moment on the clock to show your apartment before it turns into a pumpkin or something. But there are better times of day that show your apartment in the best light — in some cases, quite literally.
Let the sun — or moon — shine in.
Jacqueline Hendy with the Kinsella Hendy team at Weichert Realtors in West Orange, New Jersey, says that lighting is everything when it comes to showing a property. 
"Nothing affects mood and perception as much as light," Hendy says. "A dark space can give the impression of being downright depressing in some cases."
With an apartment where outdoor space is limited or non-existent, she says it's important to pick a showing time where the main living area gets the most light. Open the blinds and/or curtains, turn on all the lights, and let your apartment shine. Careful, though — there may be such a thing as too much sunshine. 
"Morning showings are better for all spaces," says Patty Medina, a real estate agent with Century 21 in Atlanta, who notes that the heat from the afternoon sun can be intense. It's all about which way the sun hits your apartment and when, especially if you've got a deck or a terrace or balcony to show off. "It depends on the time of year," she says. "You don't want to be out there in the heat of the day in the summertime." 
On the flip side, Hendy says a nighttime viewing is beneficial if your apartment has a city view — or even better, if there's a roof deck that allows you to enjoy that view.
Here are other things to consider for a successful showing.
Are there loud street noises? Unless you have triple-glazed windows to mute the sound, schedule showings for before/after rush hour and after all construction is done for the day.
Do you have an upstairs neighbor who does Zumba or practices their step dance routine after dinner? Choose any other hour but that time for a showing.
Is it hard to find a parking spot during certain hours? Avoid a showing during that time, unless there's garage parking available.
I know all about tricky parking situations. My husband and I live in a house near a number of doctors' offices that are quite busy during the day. The parking lots for these offices are small, so many patients park — you guessed it — on our block. It's not uncommon for our driveway to be blocked (yikes!) by waiting patients between 9 and 5 p.m. 
However, at night and on the weekends, there is plenty of parking. We love entertaining at the holidays because our family and friends can always find a spot. We're not planning to sell our house any time soon, but when we do, we will be sure to schedule viewings during these off hours to avoid drawing attention to the daytime parking situation.
It's all in the timing, rather than the time.
What's the best time of day for your apartment to look its best? With these tips, you'll be able to see your apartment through the eyes of potential new tenants and choose the time that will show off all of its advantages.