Here's How You Clean a Bathroom in 10 Minutes (or 30, or 60, if You've Got That Kind of Time)
We independently select these products—if you buy from one of our links, we may earn a commission. All prices were accurate at the time of publishing.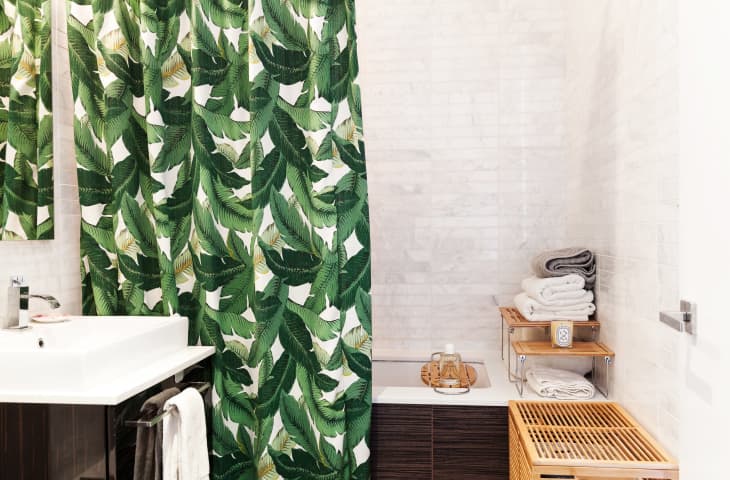 The problem with most cleaning routines is that there's a lot left open to interpretation. One person's monthly deep clean could be another person's daily standard. Not only that, but because we often have an overblown sense of how long tasks we don't particularly enjoy will take, we often procrastinate because we "don't have time".
Follow Topics for more like this
Follow for more stories like this
That kind of open-endedness creates problems which, when it comes to cleaning, can be fixed with one simple solution: Give yourself a time limit. Time-governed cleaning—combined with checklists that tell you what tasks to complete and in what order—will let you eagerly and completely throw yourself into the task at hand.
Here are three tracks based on doable time limits (10, 30, and 60 minutes)—designed to give you a bathroom that's clean, cleaner, or cleanest. So you're ready to grab your cleaning kit and get started!
10-Minute Bathroom Cleaning Checklist
Spray your mirrors and wipe them down with a rag.
Wipe down your faucet, counters, and soap dispensers.
Scrub your sink basin with a mild abrasive like baking soda.
Sprinkle baking soda in your toilet bowl and scrub it with a toilet brush.
Dust the outside of your toilet and wipe down the outside.
30-Minute Bathroom Cleaning Checklist
Everything on the previous checklist plus:
Use a small scrub brush to scrub around the faucet and around the drain in your sink.
Clean your shower handle and straighten up items behind the curtain or shower door.
Vacuum and wet mop the bathroom floors.
Wipe down glass shower doors.
Wash bath mats.
60-Minute Bathroom Cleaning Checklist
Everything on the previous two checklists plus:
Clean your shower head.
Clean soap scum from your shower walls.
Scrub your bathtub or shower floors.
Clean any windows and windowsills.
Dust and wipe down light fixtures.
Dust baseboards and the seam between the floor and the shoe molding.
Wipe down cabinets.
Wash the shower curtain and liner.