Trader Joe's Is Selling A New "Crackling" Candle For The Holidays
We
independently
select these products—if you buy from one of our links, we may earn a commission. All prices were accurate at the time of publishing.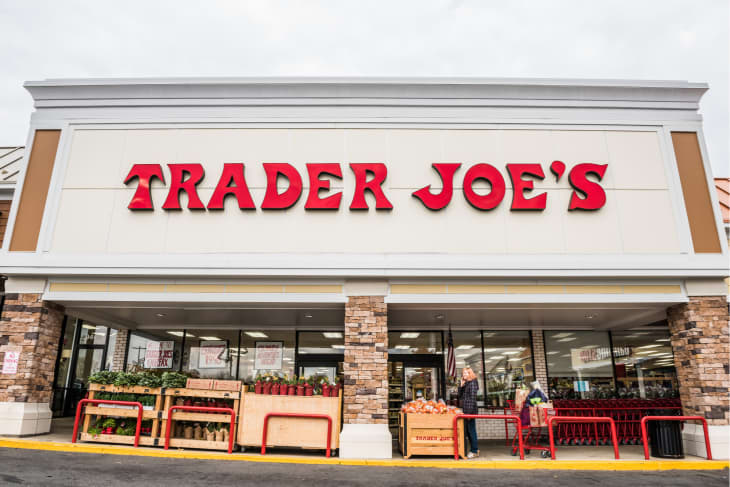 If you have a friend or family member who loves Trader Joe's candles as much as you do, then you'll definitely want to pick them up one of these new crackling candles — cue the "oohs" and "aahs" — for Christmas this year.
Spotted by a few Trader Joe's Instagram fan accounts, the crackling Red Fruits in the Forest candles are brand new to stores nationwide. The crackling sound comes from the candles' wood wicks that actually sound like a cozy fireplace when being burned. 
The Red Fruits in the Forest scent is a bright blend of pomegranate, plum, raspberry, and cedar, which is a fresh twist on the classic winter candle scent. One commenter on Instagram even noted that it's nearly identical to London Pomegranate Noir by Jo Malone. You can pick one of these candles up for just under $10 and get 45 hours of burn time out of it.
"These candles are my favorite ever!" the caption of @TraderJoesList's November 18 Instagram post reads. "They actually sound like a crackling fire and are such a vibe! I use them when I take baths or when I'm cozying up on the couch reading a book or watching a movie. The scents are wonderful and not over powering. Just the right amount of scent to lightly fragrance the room. These also make wonderful gifts and stocking stuffers!"
If fruity scents aren't your thing, another Trader Joe's fan also saw that the store's Citrus Green Tea crackling candle is also back in stock. This candle isn't super seasonal — it's scented with hints of lemon, rhubarb, rosewood, and green tea — but it's perfect for those moments when you need to energize and think of warmer days.
Head to your closest Trader Joe's to pick up a crackling candle or two while they're still in stock.